If your business is still relying on an old, unsupported telephone system, you may be seeing growing costs and are wondering if your organisation has outgrown your telecommunications tools.  Is it time to upgrade your old Business Telephone system?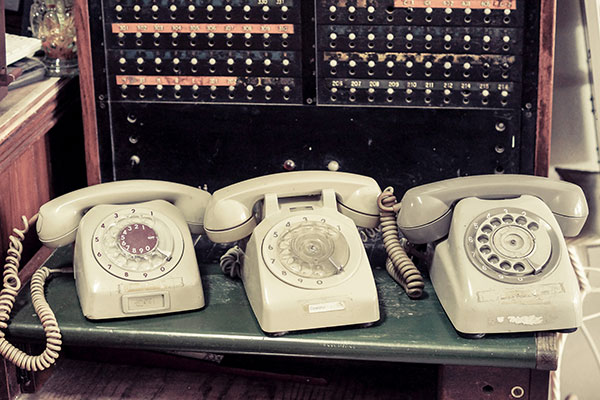 If you are struggling to see the benefits of upgrading, or are unsure of the negative impact your legacy system is having on your business, consider these reasons to upgrade.
Costs
Sourcing spare parts and engineering support for legacy business telephone systems will likely be harder and more expensive than for newer models. This, coupled with the potential cost of business downtime if you have a technical fault, could actually be more than investing in a new system.
New technology
Technology has, and continues, to advance at an extraordinary pace. In the fast-moving world of telecommunications, what was cutting edge technology many now appear outdated. Phone systems were not designed to grow with the business. However, newer telecommunications systems, with upgradable technology, aim to be future-proof and adapt to a business as it changes. This allows you to invest in a technology that can support, and not hinder, your organisation's growth.
Customer service
As it is more costly and harder to find good quality parts, older telephone systems will likely take longer to fix if there is a fault. Depending on the phone system make and model, engineers might only be able to offer a 'best endeavours' maintenance contract – leaving you without a guaranteed fault fixing time. During this downtime period, your customers' experience will be less positive and it could even cost you business if a potential client can't get hold of you. If you take that into consideration, a new telephone system could well be worth the investment.
The solution
If you are considering a new telephone system, a new NEC business telecoms solution could be the best option for you.
NEC is the number one global market provider of SME business telephone systems and telecom solutions. Plus, if you currently use an obsolete BT telephone system, NEC phones have similar settings and features, which will allow for a smoother transition and less resistance from employees.
NEC Telephone Systems include advanced unified communications features that will help you improve collaboration and communications to save time and money.
MyCalls Basic call management app includes real-time call activity display, call logging and reports
MyCalls Desktop productivity app includes Instant Messaging, Screen-Pops and Speed Dials
Mobile Extensions provides your mobile phone with business system functionality
Conferencing will save you and your business on unnecessary travel time and accommodation costs
Caller ID allows you offer a personal touch by greeting your regular callers by name
VIP Priority allows you to manage your call queue, ensuring your most important customers get the attention they deserve
NEC provides innovative solutions. Popular NEC models include the DT800, DT400 and SL1100 ranges. NEC's unified communications solutions connect employees through SMART telecom tools which suit different types of job roles and flexible and remote working, address environmental concerns and allow real-time collaboration.
New phone systems and maintenance support contracts
MF Telecom Services supports both legacy and new telephone systems. We can supply your business with everything it needs to communicate effectively, both internally and externally. Unlike other telecom companies, we can provide an end to end solution from hardware and services supply to maintenance and support. We work closely with all our clients to offer independent advice and a tailored service to meet your business needs.
Our business telecom services include supply, installation and maintenance of telephone systems, telephone lines and calls, VoIP, SIP, inbound telephone numbers, business mobile solutions, a range of business broadband options and cloud solutions.
If you are a start-up, we can set you up with a telephone system, either traditional PBX or hosted telephony; and we can provide you with a low cost call contract, broadband and a system servicing and maintenance plan – everything you need to keep your business running.
Contact us
For more information, email us or call one of our UK Business Managers on 01892 577 577.