Is a flexible SIM Only business mobile phone deal right for you?
If you don't want or need to upgrade all your business mobile phones, there are other options. For instance, you can choose a SIM Only business mobile deal. We supply O2 and Vodafone network SIMs.
SIM Only tariff options
MF Telecom Services can help you choose the most cost-effective tariff for your usage. Options include 12 and 24-month contracts.
We will continue to monitor your mobile phone bills. This is in order to make sure you are always on the best plan. You can move individual business users over to us at contract renewal or we can help you switch part way through a contract.
Get in contact and ask us how we can help with your Business SIM only deals
Business mobile broadband data
The most suitable business mobile broadband data bundle will be part of your package. This will give you access to mobile internet with 4G and 5G speeds with 5G-enabled mobile phones.
So, choose a business mobile contract with MF Telecom Services. This will ensure you get great value and excellent customer service. You will always be able to connect with your team.
You can choose from the latest handsets at a later stage with our business mobile phones leasing options.
Mobile is defining business communications, but how do you get the best from your business mobile contracts?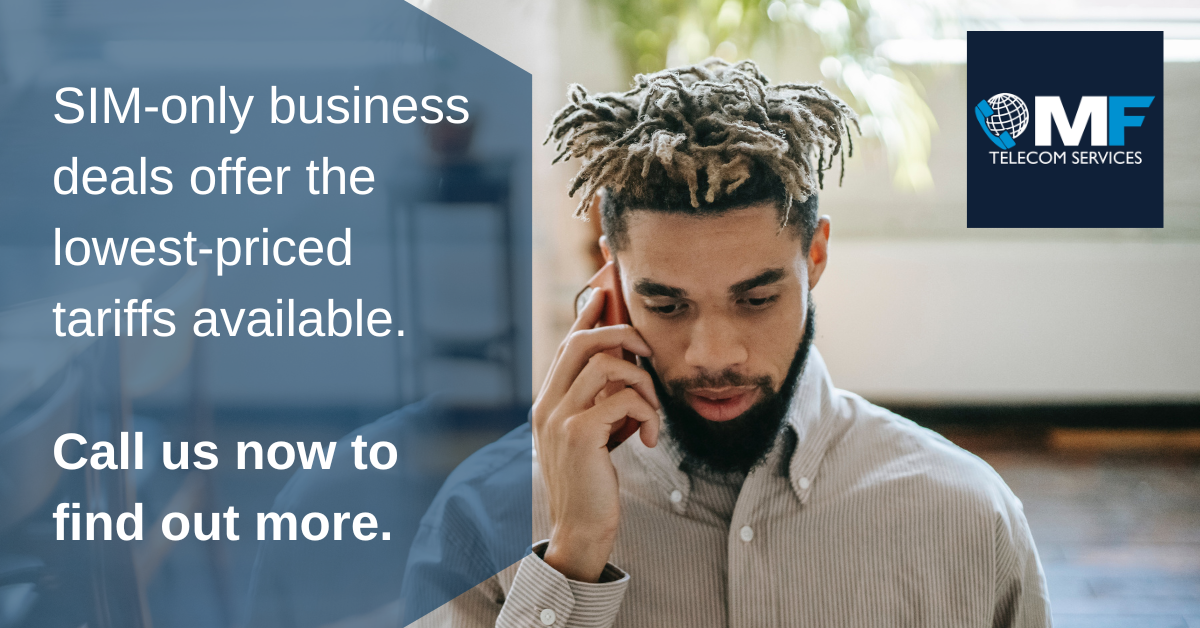 Why have your Business Mobiles with MF Telecom Services?
Save time and money – MF Telecom Services will continue to analyse your mobile phone bills. This will occur even after you have switched to us. We will ensure you are on the best tariff for your business usage
Customer support – dedicated account manager and support line answered by a person, not a call centre
Peace of mind – let us deal with any network issues on your behalf. Take advantage of the relationships we have built up with partners and suppliers to offer a reliable service at the best price

Flexible options

 – 12 or 24-month contracts, choice of network, no need to change your number. In addition, you can choose the best and most cost-effective tariff for your business
Mobile phone leasing – choose from the latest mobile phones when you are ready to upgrade
The advantages of SIM-only business mobile deals:
SIM-only business deals offer the lowest-priced tariffs available.
The cost of a new mobile phone is what you're mainly paying for on a standard mobile deal. With this in mind, it's much cheaper to have a business SIM-only deal.
It's better for your pocket and the environment – why get a new phone if your current one works just fine?
In all, it saves your business money.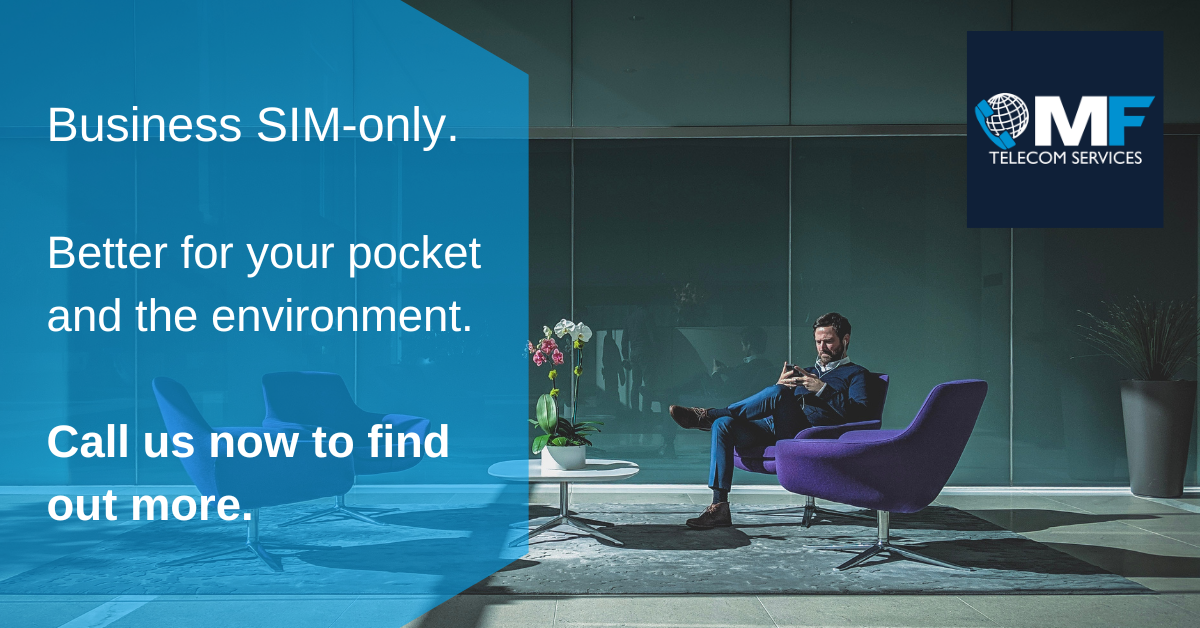 Frequently asked questions:
Can I keep my existing phone number?
Yes, we handle moving your number so it's hassle-free.
Can I upgrade my handset later?
Yes, you can choose a new or replacement mobile phone at any time in the future.
How does a SIM only business contract work?
You continue to use your existing phone, but change the SIM card.  A SIM-only deal gives you minutes, texts and data, just like a regular  monthly deal.
Why are business SIM only deals so cheap?
Because you are only paying for texts, data and calls, not an expensive new phone.
To discuss the best business SIM only deals or request a quote, please