MF Telecom Services (MFTS) has been supplying business telecom services and managed IT support since 2012. Initially, the company started out as MF Communications, which still exists today. MF Communications, which started trading in 2000, is a communications hardware supplier to the trade. However, for many years, private customers were asking them for support on their business phone and IT systems. Therefore, in 2012, the company started supplying support services to these end users. Over time, the client base steadily grew, as did additional services, such as business line rental, office WiFi solutions, inbound services, high speed broadband, business mobile, IT support and IP Telephony.
In 2016, the two parts of the business became seperate entities. To this end, MF Telecom Services was set up to provide a complete range of managed services solely to the end user. This allowed MF Communications to continue serving their global trade partners.
Overall, at MF Telecom Services, we are committed to providing excellent customer service and we are always expanding our product set. Companies can come to us for a full range of services from business phone systems and broadband to IT support services, such as Office 365, business cyber security and keeping your business email secure.  We also hold a number of professional accreditations and are authorised by many major manufacturers such as NEC, Draytek, Microsoft, SentinelOne and Vade.
We are not tied to one supplier and do not believe in 'off the shelf' packages, as every business is different.  Speak to us today for your complete business solution so your staff can work from anywhere, anytime.
Contact us for further information or call 01892 577 577.
Get in contact and ask us how we can help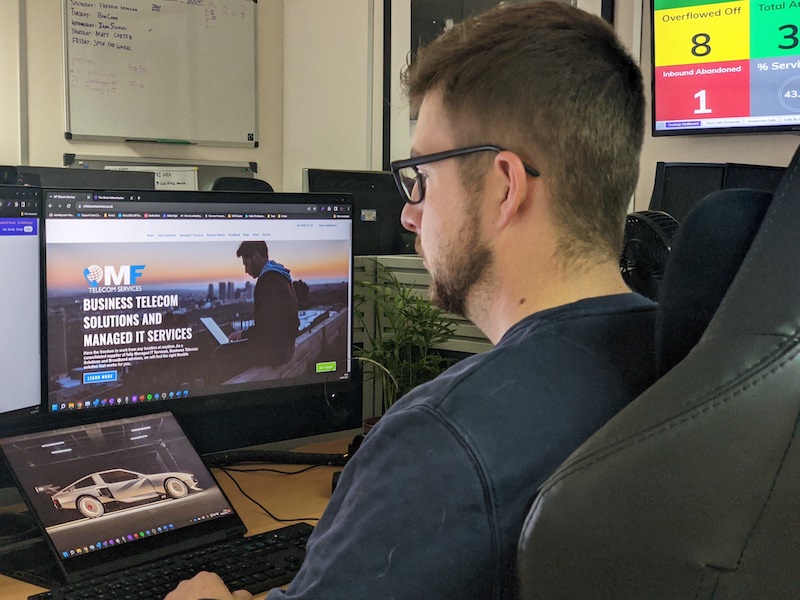 It would be great to hear from you.
Our expert team of consultants can discuss your requirements in more detail, so please get in touch.
Work with us for:
Your Own Dedicated Account Manager
Certified in house Professionals
IT Support and Cyber Security Expertise
Nationwide coverage
5 star customer reviews
Full range of business telecom solutions & IT services
Call us: 01892 577 577.  Or complete our contact form above.
We have a number of free business IT guides to help you, so please visit our YouTube channel or Help section today.