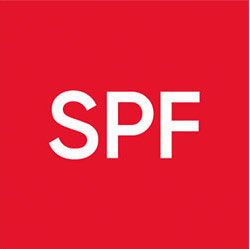 SPF Private Clients – funding, wealth management and insurance advice
What our customer says
"Due to a change in ownership we needed to migrate all existing telephone number from one supplier to another. We wanted not only a smooth transition but a platform that was easy for our staff to use as well as a partner that would manage our migration and on-going support requirements.
The MF team handled it superbly. They understood our requirements and fully managed the install, set up and programming process for us. In reality, little input was needed from us which saved us time and just made life a little simpler.
We now have a fully hosted solution with on-going support from MF and we are very happy with how it has been implemented. With a 3-year contract, we had high expectations from our supplier, which they fully delivered on. I would highly recommend MF to other businesses."
Alex King, Executive Director, SPF Private Clients Ltd
The Requirements
SPF Private Clients are experts in helping people achieve their goals. For example, they provide funding, wealth management and insurance advice. Therefore, whether you are buying your first flat, getting married, having children, investing in a holiday home or planning your retirement, SPF can make it happen.
MF Telecom Services already provided telephony services for SPF. However, the company decided to provide over a hundred members of staff with business mobiles. As such, they enlisted us with the task of day-to-day management and support for all users.
The Solution
The request for over a hundred mobile phones and SIM cards required meticulous planning. MF Telecom Services' account managers recommended MobiControl. This is a large-scale device-tracking service. It allows admin to locate, lock and send messages to handsets. Crucially, these features, along with many others, meant this service was perfect for what SPF needed.
In addition, SPF employees required SIM cards. Fortunately, we have experience ordering mobile contracts, As such, MF Telecom Services knew exactly what was necessary to get the SIMs up and running smoothly for SPF staff members.
Our service
The engineering team manage the mobiles on a weekly basis. This includes requests from the client that vary from adding data top-ups, to using the features on the MobiControl platform. Uniquely, this type of intricate management helps ensure that SPF has minimal disruption. In addition, it offers a fast response time and friendly support.
To find out more about MF Telecom Services, including our telephone systems, installation and telephone system maintenance solutions