Inbound numbers, also known as Non-Geographic Numbers (NGN's), are prefixes such as 0800 and 0845 used by businesses to provide flexibility when handling inbound calls. Companies purchase the right to use NGN's, rather than leasing the lines themselves, which means they can re-direct these numbers to any phone.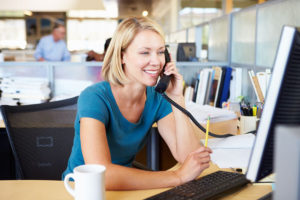 How do businesses use inbound numbers?
Inbound telephone numbers allow organisations to create a flexible working environment, with staff able to work in different locations, or from home, but always with the same number
Businesses can use Inbound numbers to track responses to marketing campaigns, including adding interactive voice response, call forwarding and call statistics
With multiple or non-geographic numbers, businesses can allow their organisation to appeal on a national scale
Alternatively, using a local number in advertising, routed to any office in the country, can give an organisation a local presence
VoIP (Voice over Internet Protocol) and Inbound numbers can support businesses with their scalability needs, whether this is for growing the business quickly, or when using contractors
Inbound numbers ensure customers always connect to the right person. A high level of customer care is important for the efficiency and profitability of your business
Creating a disaster recovery plan ensures you have a back-up in place should the worst happen. With Inbound numbers, it's possible to re-route calls to mobiles or other offices without customers knowing
Take advantage of a number of options when choosing an inbound solution:
Choose from various numbers (from 080x freephone or non-geographic numbers, to local, memorable or multiple department numbers) to suit your business needs
Use Auto-Attendant to allow customers to choose who they want to talk to (e.g. press 1 for sales) – to direct people quickly and efficiently to a relevant department or to give the feeling of a larger business
Whisper Announcement gives details of the caller before they are put through to you. This allows you to provide a personalised experience, improving your customer service
Other Inbound number services include, call queuing, voicemail, calls diverted to a mobile or landline, voicemails sent to email and management of your call statistics online
Is an Inbound number solution right for my business?
With a number of changes to the way non-geographic numbers (NGNs) are charged in the UK, we recommend you speak us so we can advise how best to use NGN's to benefit your business. A member of our experienced team will be able to help you make the right decision, whether that's to help your business look big to compete in the market place, to help put growth plans into place, to accommodate flexible working, or to put an emergency back-up plan into place. An Inbound number solution from MF Telecom Services can do all of that for you.  If your business needs flexibility when handling inbound calls, contact us today.
Find out more about inbound telephone numbers and how non-geographic numbers (NGNs) can help your business Send an email today or calling 01892 577 577.