Create a more productive and cost-effective organisation with Unified Communications solutions.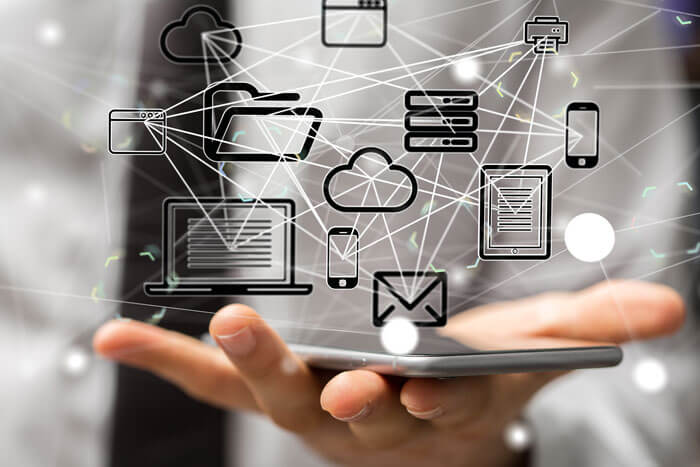 A productive workforce needs collaborative technology. At MF Telecom Services, we can support your business by helping you create a more productive and cost-effective organisation by using Unified Communications solutions (UC).
What is Unified Communications (UC)?
UC allows storage of all your crucial data and solutions in one centralised location. It also enables access from across offices globally, giving employees more flexibility to work from various locations.
Your business can also take advantage of a wide range of tools which enable hot desking, access to information across devices and locations, intelligent call handling, sharing documents in real-time, contacting colleagues through instant messaging, audio and video conferencing, access to a smart directory, and much more.
A UC solution will help you improve customer service, streamline your business processes, boost productivity and ultimately increase sales.
MF Telecom Services can offer various Unified Communications' solutions from an extensive list of manufacturers including NEC, Polycom, Avaya, Cisco, Mitel, Panasonic, Siemens, Microsoft.  Companies with a collaborative and communicative workforce improve productivity and efficiency.
UC technology has many advantages over a traditional PBX telephone system, particularly in larger, growing and multi-site organisations.
This includes:
Increased collaboration – share and access documents across devices and locations
Cost-effectiveness – increased staff productivity, utilising BYOD, hot desking and reduced travel
Optimised business processes – integration of all communication tools to streamline practices and time management
Improved communication – increased possibilities for teamwork,
Flexibility – many applications can be tailored to individual employee requirements, including job role and location
To discuss the solutions open to you, or to request a quote, please send an email, or call 01892 577 577.  MFTS is a consolidated supplier of fully Managed IT, Phone and Broadband services.  So, we will find the right flexible solution that works for you.
We also have a free video guide to explain: What is VoIP for business?