Call Centre solutions for flexibility, scalability and resilience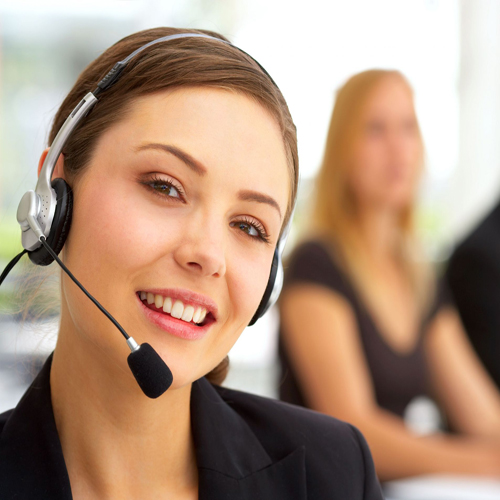 MF Telecom Services provides scalable solutions for businesses of all sizes, covering all areas of call centre telephony. This includes call recording, as well as Interactive Voice Response (IVR) and Quality Management Suites.

As an impartial company, we offer practical advice and unbiased recommendations to help you choose the right contact centre solution for your business.  For instance, we also have a number of free guides to help you decide.
Workforce optimisation tools
If you would like to provide a consistent level of service to your customers and track performance of your customer service workforce, you need the tools to do it. Call recording, speech analytics and performance metrics, help managing your workforce and are key components of remaining competitive. Cost analysis data and reporting tools help ensure your business continues to be profitable. The workforce optimisation tools provided by MF Telecom Services are both modular and scalable, meaning they can work with your businesses regardless of its size and to a level of complexity that best suits your needs.
Interactive Voice Response (IVR)
Bespoke IVR solutions make answering inbound calls easy. A fully-scalable, IVR system can reduce operational costs and improve customer experience. An IVR solution from MF Telecom Services will support PCI-DSS intelligent call queuing and offer a caller-orientated experience. MF Telecom Services can also help create professional voice prompts designed to guide customers through your IVR system.

IVR voicing solutions will help you:
Increase productivity
Free up agents
Reduce call abandonment
Call Recording
MF Telecom Services' Call Recording Solutions offer compatibility with VoIP, SIP network level and traditional phone systems.

Call recording allows you to:
Monitor business performance
Assess agent handling of customer calls
Comply with relevant legislation
Reduce costs
Increase productivity
Improve business performance
Professional Voicing
Quality Management Suite
Balancing the goals of the business and the customer is a difficult and ever-evolving task.

Enghouse Interactive provides a range of workforce and business optimisation tools which include call and screen recording, speech analytics, workforce management, performance metrics, score cards, cost analysis and reporting tools. All are highly scalable and modular, enabling you to choose the level of complexity that meets your requirements for continuous performance improvement.
What to expect when you come to MF Telecom Services for Call Centre Solutions
Initial advisory meeting – we will meet with you to discuss your needs, cover all aspects of setting up a contact centre and give you an understanding of what can be achieved with the contact centre technology available to you.

MF Telecom Services is an industry-leading business communications solutions provider, based in the UK. Call 01892 577 577 or email us today to discuss how your business can benefit from a range on Contact Centre solutions.