Getting away from it all doesn't mean becoming disconnected. The vast majority of leisure travellers value decent hotel WiFi solutions and a free WIFI connection when they go to a hotel. In the same way that business travellers need good WIFI to work remotely, download a document, or send something over email, leisure travellers want good WIFI too. They want to be able to stream, browse, download etc. It's a basic expectation of modern living.
As hoteliers, you can spend time and money upgrading rooms and amenities but without investing in decent WIFI, this is time and money wasted. You only have to look at TripAdvisor reviews to see that poor WIFI is a huge no-no. People will choose a place to stay based on this alone, such is its importance. Equally, customers are more likely to return to you if they experience good WIFI as part of your service package. It's one of the easiest and simplest ways to stand out from the competition.
Good hotel WIFI also has its advantages in-house. From housekeeping efficiency to CCTV, remote check-in and even remote working of staff, it's not only guests that will benefit.
At MFTS, we can help deliver hotel WIFI solutions and public area WIFI. As we don't limit ourselves to specific software or brands, we can tailor our full range of Managed IT Services so they work seamlessly thus providing you with an agile solution. We work nationwide and have our own, in-house, experienced WIFI-for-business trained engineers. In addition, we hold professional WIFI and networking accreditations such as wireless DCNA from Draytek and CompTIA Network+.
If you want to know more about our Hotel WIFI solutions, please call us now on 01892 577 577.  We are the WiFi specialists having now installed hundreds on access points across the UK.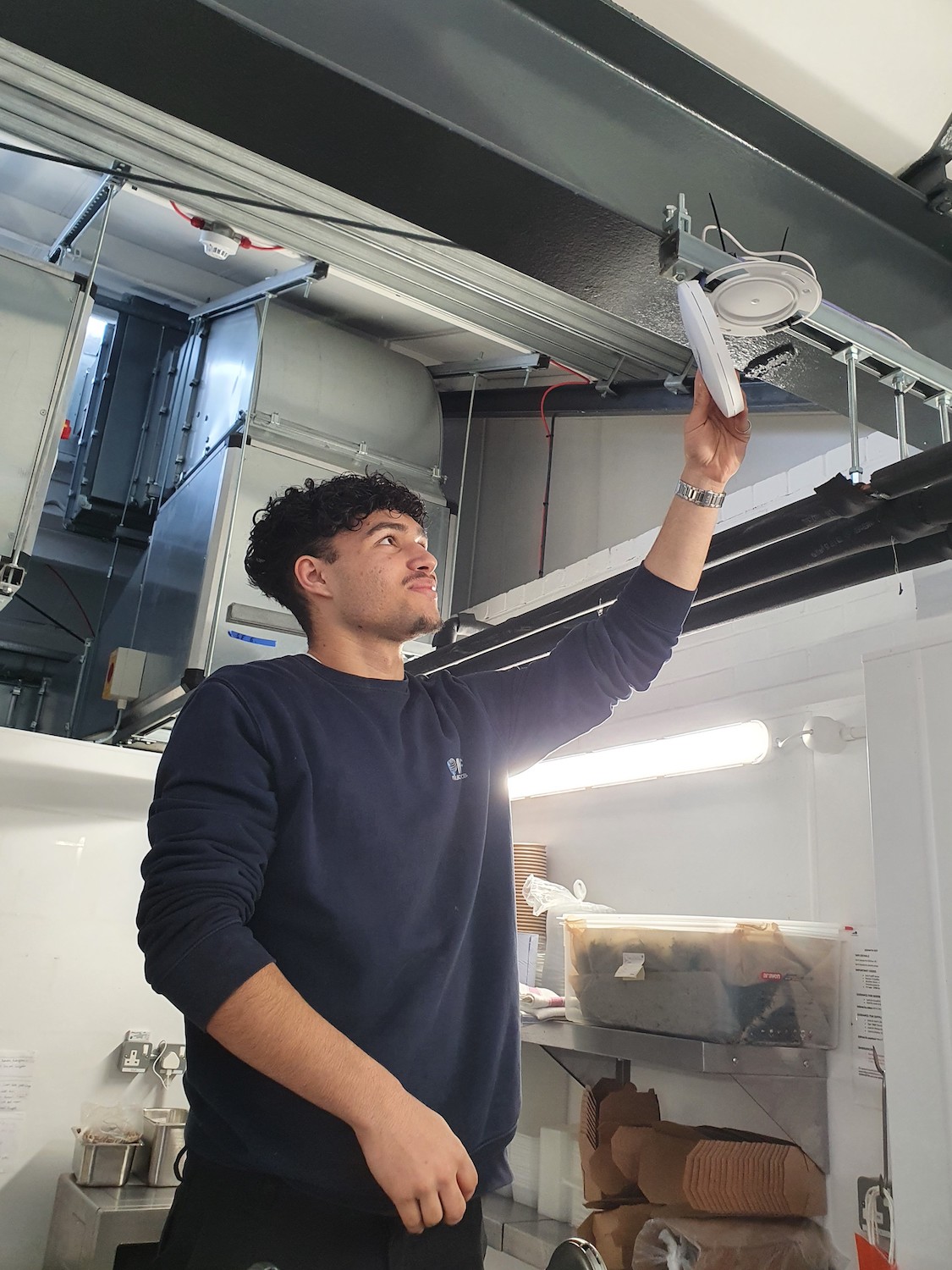 Book your Hotel WIFI Survey here