Are you still using the generic, basic router that came from your broadband supplier for your business connection?
If you are using a generic router for your business broadband, you need to review its security capabilities.
Many organisations use the generic model that came with their broadband connection. However, there are more advanced routers available that can control your IT and voice traffic. They can also network to your devices, such as printers, WiFi access points, mobiles and conference units, for example. These more advanced routers can act as a firewall giving you far more protection from cyber attacks.
A basic router will work to a certain extent, but if you need a more robust (secure) Firewall, it may be time to consider better options.
MF Telecom Services can offer advice on your office or home office routers.  We are certified DrayTek partners.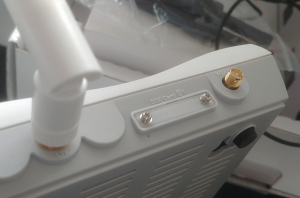 Reliable business broadband and data line connectivity with added security are essential for your business.  To help you with this, we have produced various free video guides for our YouTube channel such as: IT security for your business.
Having your IT network and remote workers secure is particularly important when employees are working from different locations and with various devices.  There are numerous ways to get the speed you need to keep your business connected but also mitigate your risks of a cyber-attack.
For all your advice on broadband connections, MF Telecom Services will talk you through the options available. We have been supplying telecoms hardware, accessories and services to business since August 2000. Our account managers are knowledgeable and experienced and take the time to find the best options for your business.  We have a range of free business guides to help you choose the best broadband option for your business.  Please feel free to download them here.
For any IT support or business telecom requirements, call us on 01892 577 577, or send us an email