Would working from my mobile help give me more freedom and flexibility in my work-from-home day?
This is a question I asked myself recently given the current situation. For example, staring at the same four walls, day in, day out, for the last ten months.  Constant interruptions from children or pets.  Being stuck in a makeshift office, be it the dining room table, the spare room, or even the shed!  Would using only my mobile as a remote working device help?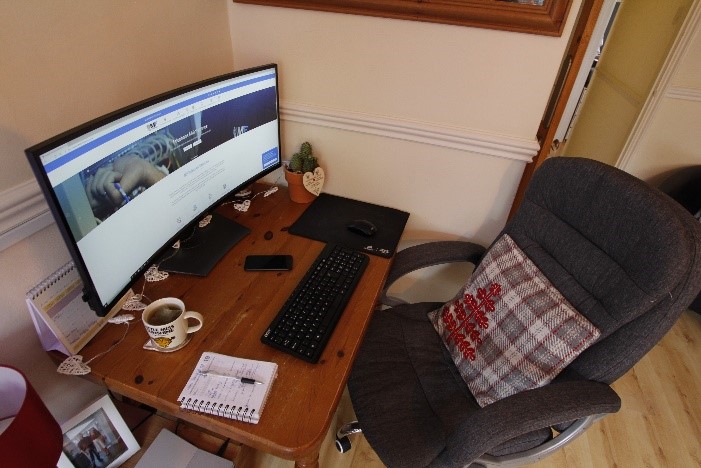 For many of us, managing this burden of work and home life has been a strain on our mental health.  It got me thinking about what I could do to mix up my day. In addition, how I could break the chain of monotony that we're all currently stuck in.
Whilst on lunch one day (about two metres away from where I work…), it came to me that I could potentially work from my mobile in any location around the house. So, I decided to see what limitations this would cause to my work or even what benefits I could reap.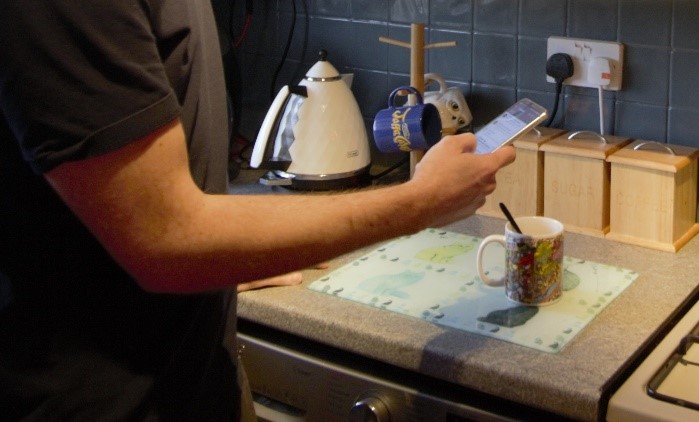 I knew I wouldn't be able to do everything that my job entails using only my mobile.  However, I believed I had the tools to make it work for around 80-90% of my day. Here's an overview of how I got on.
Managing emails using your mobile as a remote working device
The majority of us have an email client or something similar. I use Outlook and I know I can manage and answer emails using only my mobile without any problems. This is because, as an engineer, I'm often away from my desk or out of the office.  Therefore, I use my business mobile to send emails or read updates instead of using the desktop.
We all use our mobiles to communicate. So, using them for emails comes naturally, regardless of the lockdown. For me, looking at my mobile to read and reply to messages is somewhat easier on the eye. For instance, the screen isn't as busy compared with that of my computer.
Using only a mobile for emails does have its downside, though. For example, integrating images into emails from my mobile was tricky. With a bigger screen and a mouse to resize the picture, it's much easier on the desktop.
Overall, I was happy using my mobile to send/receive emails. With Office 365 syncing my emails, calendar invites and other details directly to my mobile, I had everything I needed literally in my pocket.
Internal communications via a mobile
Since Lockdown 1.0, communication with other members of my team has been crucial.
This was in order to replicate our day-to-day contact and to have daily chats about ongoing projects or issues.  During this time, we've had to rely on conference calls and group chats via Microsoft Teams.
We were all new to Teams before the first lockdown. However, to say it has been a massive help is an understatement. Teams has been fundamental for our continual smooth operations. This ranges from daily calls and video meetings, to sharing files. it also includes the ability to use the group chat functions to get instant answers.
I've found the Teams Mobile no different from that of the desktop application. Picking up chat notifications or receiving a quick call from a colleague makes communication between us almost instantaneous. With the Teams App, I have everything in one place. This includes calls, chat, files, my Outlook calendar, not to mention the ability to communicate with other users outside my organisation who also use Teams.  This makes communicating with some of our customers and suppliers a breeze.
With the addition of external calling (which can be bolted on to the Teams App), I would highly recommend it for any business, big or small.
Using a mobile for external communications
As an engineer, who also runs a service desk that provides support to 100's of customers, I deal with a lot of calls.
The telephony cloud solution we use allows me to have an app on my phone. This acts in the same way as my work phone in the office would. It gives me the ability to make and receive calls to and from our support line, without needing to place any diverts.
Most diverts end up costing the called party money. This is because each inbound call is then turned in to an outbound (to a mobile for example).
"The Horizon platform is a great example of how a cloud solution can fix the issues of remote working."
The current situation has meant that many businesses have found themselves in a similar situation:
· Limited members of staff to answer calls (because they are working from home).
· Having to get diverts changed because someone is unable to take calls.
· A single mobile taking all the calls, meaning that one person is inundated with calls.
All of the above can lead to missed calls, missed business and missed opportunities and ultimately lost revenue.
The Horizon system along with the mobile app solves many of these issues.
When it comes to making and receiving calls, the Horizon platform is ideal. It is a great example of how a cloud solution can fix the issues of remote working. Unlike a call that has been forwarded to a mobile, I retain the ability to take the call and then transfer that call to a colleague.
We often use this on our service desk to transfer the customer to the engineer who has been dealing with the clients' request.   It's no different to how we would operate if we were all still working in the office together.
We also retain such abilities as having comfort messages. For instance, we use these to tell our customers if we happen to be particularly busy. This is very important to us, as we want to keep our customers in the loop and let them know why the wait time might be that bit longer than usual. Given the current pandemic, functions like this are imperative.
Overall having my office phone on my mobile is great. It stops the need/cost for additional devices, it means I do not have calls pointing towards my mobile number.  I also call out from my office number, rather than my mobile number, which is more professional.
Note: If you have a company mobile(s) this app works perfectly well on 3/4/5G handsets.  Meaning you do not need to be on the WiFi at home or in the office for this to work. The data used comes out of your monthly data allowance, which MFTS can provide along with this solution.
CRM/Ticketing/Project Management with a mobile device
One of the biggest challenges for me working purely from a mobile device, was the ability to bring up records of customers so I could find their numbers, email them, check for previous contact etc.
We use the Salesforce CRM package for this and thankfully they have an app which is not only user-friendly but also can integrate with other apps, i.e. I can find a telephone number in a customer record and call it using my Horizon app. This makes for efficient working from my mobile and saves me having to copy and paste every time I need to call someone.  Although, it can sometimes be annoying on a phone.
Our ticketing system is also done through the same package.  This means any updates/customer emails come straight into the app for us to be able to read/reply to.
Ultimately, I think using our ticketing system on my computer is slightly easier.  Due to having a better overall view of the information provided on the ticket. However, this would not put me off using it on my mobile to have a glance at an open ticket or to reply to a customer, as the full functionality is still there.
We use Monday.com to project manage our installations and provision our services. I've used the Monday.com app since we started using the platform and I find it helpful to have updates and upcoming tasks at my fingertips.
The verdict on using your mobile as a remote working device.
I've always used my mobile as part of my working day, so on this basis, it's fair to say I could easily survive working just from the apps on my phone. The only downside is from a visual perspective, in that I would miss the amount of information I can see on my computer screen.
My overall experience of working purely from my mobile is one of enjoyment. I'll likely continue to work this way because it breaks up my day and keeps my working environment fresh. I think this is a positive for not only your work but also your mind.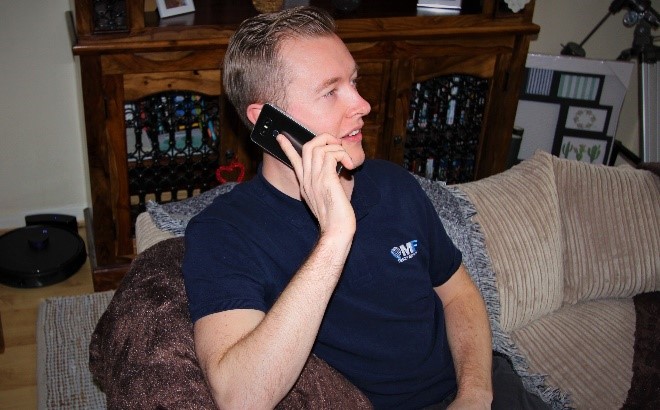 Using a mobile device for remote working within your organisation
You may be part of, or run a business where you don't have all of these features at hand. Upgrading and combining these services could be a real game-changer and help improve productivity amongst employees.
If you would like more information on how we could help you get set up with a remote working device or flexible working services, or if you need support, please don't hesitate to contact us on 01892 577 577
Alternatively, drop us a message with a contact number/email address and we will get back to you.
I've been recording a short Vlog to go with this article.  In this, I hope to cover everything in a bit more depth and explain how being more versatile with my work is helping during these tough times.
Martyn.
Lead Engineer at MF Telecom Services.