Europe leads the way in waste management legislation with the Waste Electrical and Electronic Equipment (WEEE) Directive, but very few UK businesses have a policy for dealing with surplus equipment. Most electronic waste ends up in landfill, with companies failing to realise its value in terms of remanufacture or re-sale.  So recycling telephone system equipment has become as issue.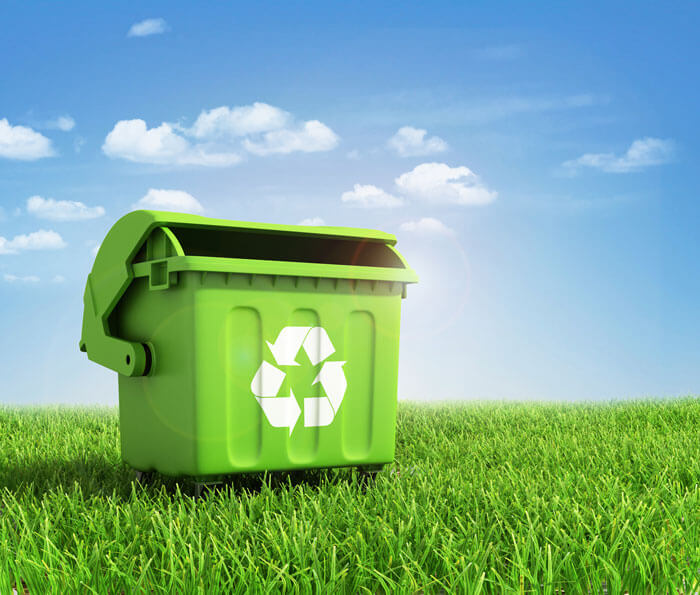 According to the Health and Safety Executive, in the UK, we throw away 2 million tonnes of electronic waste every year. There are an estimated 90 million redundant mobile phones in the UK.
Electronic waste is a particular problem for the environment due to materials such as lead, cadmium, beryllium, plastics, gold, copper and palladium contained within them. These can be hazardous to the environment if not disposed of or recycled correctly. E-waste collected for recycling, is often exported to China, India or Pakistan, where it ends up in recycling plants, but more often, on waste land. Workers taking apart the old machines are handling toxic chemicals that can pose serious health problems. This includes children, who are exposed to these hazardous materials when frequenting waste sites to salvage for anything of value.
Business communication systems are among the biggest contributors to electronic waste. With new, upgraded systems and applications being constantly introduced, turnover is high. Recycling telephone system equipment that is now surplus and redundant is a real issue in the telecoms sector.
The European Union has set global standards for governments to direct businesses on responsible disposal of e-waste. The European Commission is currently revising the WEEE Directive to ensure it is relevant and enforceable for each member state. Eventually companies failing to comply will incur penalties including monetary fines. Organisations in Europe have little excuse for not having a strategy for their surplus equipment and a WEEE policy, but even big corporates and carriers in the UK are only slowly becoming aware that this is an issue for them.
The time has come to take responsibility for ensuring old equipment does not end up in landfill and to implement a WEEE policy.
The European Waste Electrical and Electronic Equipment (WEEE) Directive requires the collection, treatment, recycling and recovery of waste electrical and electronic equipment. This directive applies to the following product categories:
IT and Telecommunications Equipment
Large Household Appliances
Small Household Appliances
Consumer Equipment
Lighting Equipment
Toys, Leisure, and Sport Equipment
Medical Devices
Monitoring and Control Instruments
Automatic Dispensers
Under the WEEE, you can no longer throw away your old and unwanted hardware. Both producers and importers are responsible for financing the collection, treatment and recovery of waste electrical and electronic equipment (Reference: The Waste Electrical and Electronic Equipment (WEEE) Directive 2002/96/EC, as amended by 2003/108/EC).
Some businesses call the first firm they pick out in the telephone directory to take away their unwanted electronic equipment, without checking what they will do with it or where the waste will end up. Some believe the original equipment manufacturer (OEM) will pay to take it back, but in reality this does not happen because it is not financially viable to the vendors.
MF Telecoms Services is BS EN ISO 14001 compliant and therefore an accredited environmentally responsible organisation. This demonstrates a commitment to reducing the environmental impact of waste through recycling. If the challenge of recycling telecoms systems seems too great to contend with, MF Telecoms Services can help you.
MF Telecoms Services works closely with its clients to enable them to reduce their environmental impact whilst managing their networks. Companies can continue to grow, whilst keeping their costs and carbon footprint down. We can provide a safe, secure and environmentally sound route for the recycling and disposal of end of life equipment. Our emphasis is on re-use, in line with the key principle of the WEEE directive.
You can even make money by recycling your old phone system: we will give you money back on your old equipment to put towards the cost of something new. It is possible to do the right thing AND realise some value from your redundant hardware.
Contact us
Read more about our environmental policies and recycle and upgrade scheme or contact us to discuss how MF Telecom Services can help your business by calling 01892 577 577 or sending an email.
Categories: Telephone System, Recycling