When it comes to household utilities, broadband services are the most disappointing, says Ofcom.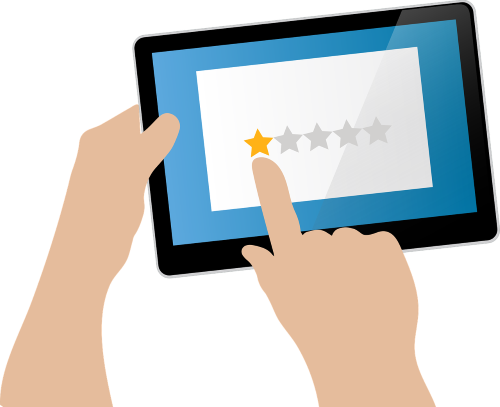 With one in five of the UK's 24 million broadband customers unsatisfied with their service, frustration over slow internet speeds comes out top as the most complained about aspect.
Dissatisfaction stems from demand, with broadband speeds failing to keep up with increasing hunger for data, needed for smartphone usage and for streaming video and films on services such as Netflix.
It's not that people are unhappy with their broadband provider.
Of the 2000 people interviewed, 92 per cent said they were 'generally satisfied' with their provider.
The number of broadband customers with a reason to complain increased in 2017, to 15 percent, from 13 percent the year before.
The most common complaint was a slow and patchy connection, particularly among TalkTalk customers, who were more likely than average to have had a reason to complain.
Despite this, dissatisfaction with how their complaints were handled fell from 56 per cent to 50 per cent over the course of the year.
This research comes as Ofcom prepares to introduce a series of measures designed to improve broadband services for households across the UK. These will include the introduction of automatic compensation for slow repairs, missed appointments and delayed installations from March 2019.
Ofcom also intend to strengthen the rules on complaints handling to ensure providers deal with complaints from customers promptly and effectively from October this year.
Lindsey Fussell, Ofcom's consumer group director, said: "People are doing more with their internet now, and expect more of their providers.
"Some companies are keeping up with their customers' needs, but others clearly aren't. We're encouraging people to look beyond price and vote with their feet if they're not happy with their service. People often focus on price when they're choosing a phone or broadband provider. But there are big differences in the customer service offered by providers.
"We're encouraging people to look beyond the price and consider customer service too. In such a competitive market, companies simply can't afford to let their service standards slip. If they don't up their game, customers can vote with their feet."
There are numerous ways to get the speed you need to keep your business connected.
MF Telecom Services is a leading UK business telecoms solutions provider specialising in Telephone Systems, Telephone System Maintenance, Voice Communications, Business Mobiles, Connectivity and Hosting. MF Telecom Services has grown into a successful company in its own right, maintaining the ethos of excellent customer service and quality products & services.
If you are unsure which is the best business broadband for your business, MF Telecom Services will talk you through the options available and advise on the most cost-effective choice that will match your business needs and speed requirements.
Find out more about the options available. Contact us, or call 01892 577 577.