For the seventh year running, Vodafone has come out as the worst UK mobile provider in the annual mobile customer satisfaction survey by consumer group, Which?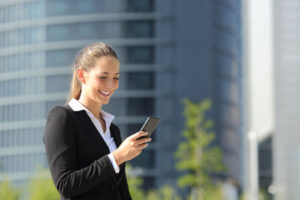 Which? asked 3,683 members of the public to rate their provider on customer service, value for money, how satisfied they were and whether they would recommend it to friends and family.
The survey revealed that despite occupying an overwhelming majority of the market, customers rated the UK's biggest providers – Vodafone, EE, O2 and Three – from average to disappointing.
Utility Warehouse, the energy and communications company, was named as the firm with the happiest mobile customers.
Utility Warehouse (84%) topped the table this year, beating its rival Giffgaff (81%) for the first time. Nine in 10 (92%) customers surveyed said they would recommend Utility Warehouse to a friend. Customers rated its value for money as good or excellent (84%). On the £10-a-month tariff, its customers get more minutes and three times more data when compared with Vodafone's 30-day sim plan which costs £13.
One in six customers said they wouldn't recommend Vodafone to a friend or family.
With the worst customer satisfaction score (49%), Vodafone was the only mobile operator in the survey with a customer score below 50%.
One in seven (15%) Vodafone customers said they had received an unexpectedly expensive or incorrect bill, and the network was also rated worst for customer service (11%).
Vodafone, which two years ago paid out £4.6m over "serious and sustained" breaches of consumer protection rules, said it felt hard done by and that the report was not accurate.
"Improving service for our customers is a top priority and we have been working hard to deliver results," a Vodafone spokesman said. "These findings published by Which? really don't match up with what our customers are telling us, with our own, independently verified, customer satisfaction scores jumping 13 points from last year to their best ever level."
EE (56%) finished second from bottom, having shared the lowest ranking with Vodafone last year.
One in seven (14%) of the EE customers surveyed pay over £50 a month for their contract, making the network's low score for value for money unsurprising. Nearly one in five (17%) EE customers said they find their monthly bill too expensive.
O2 (61%) outperformed Vodafone and EE but was still a long way behind the most highly rated providers. Customers' top complaint was receiving unwanted and annoying marketing communications (18%). Not all customers were put off though, as over half (54%) appreciated the incentives and rewards offered by O2, such as its free priority service.
The highest ranking of the big four providers, Three (64%), scored well for value for money (71% approval) but three in 10 (30%) customers said they had experienced very poor signal, and a third of those who had left Three in the last two years had done so to seek better network coverage from another provider. However, 86 per cent of customers would still recommend Three to a friend or family member.
Which? has repeatedly seen the smaller networks that use EE, O2, Three and Vodafone's infrastructure (mobile virtual network operators, or MVNOs) beat the big four providers on customer score.
Sky Mobile, which launched at the beginning of last year, ranked third with a score of 79%. GiffGaff, which is owned by O2 parent company Telefonica, ranked second (81%) while Asda Mobile (77%) and Tesco Mobile (75%) rounded out the top five.
"The biggest providers are lagging behind smaller rivals who are doing a better job of giving customers what they want in terms of service and value for money," said Alex Neill, a managing director at Which?
"New reforms will soon mean that mobile customers will be able to switch provider by text message, which we hope will make it quicker and easier for customers to seek a better deal."
Bespoke business mobile phone solutions to suit your business needs
Travelling and working on the go is an accepted part of working life. Business mobiles are crucial to keep you connected with colleagues and clients.
The right business mobile solution can also divert calls to a mobile phone when you are out of the office or as part of your disaster recovery plan.
MF Telecom Services works with leading mobile networks to ensure we have access to the best deals available with coverage in the right areas for you. We also analyse your mobile usage to ensure you have the best tariff for your business requirements.
Find out more about the options available for your business mobile solutions, contact us, or call 01892 577 577.