Many traditional phone system makers have made so many ranges end-of-life over the past 18 months, now is the perfect time to talk to MF Telecom Services about your business telephone system requirements.  But choosing the right business telephone solution can be hard.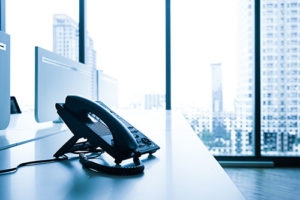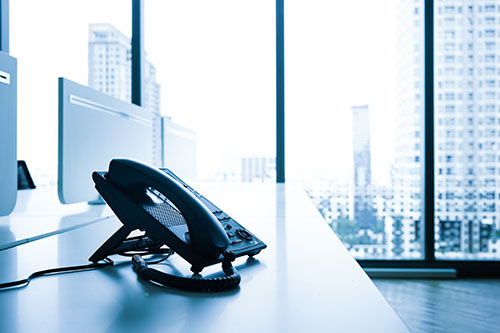 MF Telecom Services can help with ongoing telephone system support or help you plan a future migration roadmap for moving over to a newer, more agile network when the time is right.
Do you need help choosing the right business telephone system.
Whether you are a start-up, small business or a large organisation, MF Telecom Services can help you make that crucial decision of which business telephone system to choose.
MF Telecom Services does not sell on brand or price. We offer bespoke solutions to ensure you get the right one for your business.  We have a free guide to help you here: When is the right time to update to a modern business phone system?
Fully accredited by Unify (formerly Siemens), as well as by NEC, this enables us to install, maintain and support your telephone systems and business telecommunications using our own in-house resources.
What business telephone system is right for my needs?
There are a number of business communications options to choose from and MF Telecom Services will help you make that decision.
Contact Centre Solutions
A hosted contact centre solution will allow you to:
Expand your customer service capabilities
Implement a self-service IVR system
Cost-effectively manage calls
Centrally manage inbound and outbound calls, emails and live-chat
At MT Telecom Services, we offer Interactive Voice Response (IVR), Call Recording and Professional Voicing services. We also offer a Quality Management Suite and Workforce Optimisation Tools.
Unified Communications
MF Telecom Services can offer various Unified Communications' options from an extensive list of manufacturers including: NEC, Polycom, Avaya, Cisco, Mitel, Panasonic, Siemens, Microsoft.
Designed to improve customer service, streamline business processes, boost productivity and ultimately increase sales, Unified Communications technology has many advantages over a traditional PBX telephone system, particularly in larger, growing and multi-site organisations, including:
Increased collaboration
Cost effective business practices
Optimising business processes
Improving communication
Flexibility
Voice over Internet Protocol (VoIP)
Voice over Internet Protocol, otherwise known as VoIP, is scalable and cost-effective.
A hosted VoIP platform is a flexible alternative that is ideal for businesses moving away from traditional office-based working practices and also for those businesses that wish to avoid expensive start-up costs of a small business phone system.
It is suitable for business with a data connection of at least 100k upload.
Quick and easy set up and installation
Automatic Disaster Recovery
Great for networking multi-site businesses
Scalable
Easy to manage
Future proof
Session Initiation Protocol (SIP)
SIP is a cost-effective IP telephony option to replace ISDN lines and route calls through the internet, while still maintaining a telephone system on-site. SIP trunks provide the connection between the PBX and the public telephone network (PSTN).
A halfway solution between ISDN and full VoIP, SIP allows for video conferencing, instant messaging, media distribution and other applications, on top of voice calls.
Cost-effective
Flexible and scalable
Business continuity
Keep existing number
Quality assured
Future proof
To discuss the various telephone system solutions on offer to you, or request a quote, please contact us, or call 01892 577 577.