Openreach has announced it will stop selling ISDN Products (ISDN2/ISDN30) by 2020 and will no longer be supporting these products from 2025.  Moving to SIP channels should be considered as a solution.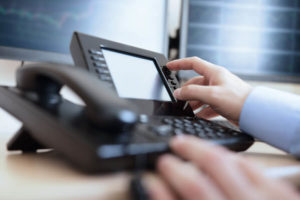 Whilst there is still a good few years before any firm action needs to be taken, now is the time to review your current phone system.  Then you can see if there are any features that your company could benefit from by upgrading.
The natural progression for an ISDN30 system is to move to a new fixed on-premise system with SIP Channels.
What is SIP?
Session Initiation Protocol (SIP) is a solution between a traditional private branch exchange (PBX) and a fully VoIP system. It is a cost-effective IP telephony option, replacing your ISDN lines and routing calls through the internet, while still maintaining a telephone system on-site. SIP trunks provide the connection between the PBX and the public telephone network (PSTN). As well as voice calls, SIP trunks for business can be used for video conferencing, instant messaging, media distribution and other applications.
There are many benefits of SIP, such as,
Cost-effective – line rental cheaper per channel than traditional lines
Flexible and scalable – easy to add/remove users, incorporate home workers and support your business growth
Business continuity – diverts calls quickly
Keep existing number – move office and keep your existing number to avoid losing business
Quality assured – using a high speed broadband connection
Future proof – ISDN lines are being switched off in 2025
SIP channels are an IP VoIP Based Voice product that allows you to use your internet connection to call out from, rather than the traditional Openreach copper network.  Moving to SIP channels is simple with the right supplier.
MF Telecom Services provides both NEC SV9100 and NEC SL2100, fixed on premise SIP Trunk telephone systems. However, these will work with other branded phone systems also.
These systems work with SIP Channels and are feature rich. You can benefit from many of the products available with either of these systems, such as call logging, call recording, mobile workers and toll fraud protection. SIP based channels also give a much quicker diagnosis and call transfer time in the event of a fault and you can easily build in a disaster recovery plan around them.
You can also view our free video guide: SIP Trunks explained.
To discuss SIP and other telephone system solutions or request a quote, please send an email or call 01892 577 577.