IT managed services to suit a range of needs.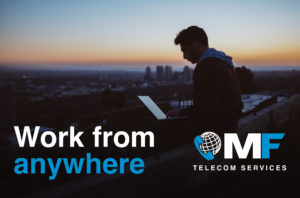 MFTS offers a full range of Managed Services. By not limiting ourselves to specific software or brands, we can tailor products so that they work seamlessly. In doing so, we can provide you with an agile business.

In-house, we use mass automations that allow us to focus more on customer issues and less on admin. As strong believers of the term "Practice What you Preach", we have adopted almost all the products we offer. This has allowed us to provide full insight into the services we offer as well as how to make the most out of them.
New rollouts: Microsoft 365 app suite.
Most computers come pre-installed with the basic Microsoft 365 suite. However, when operating in a business environment, moving to the 365's cloud-based system introduces much more freedom. Cloud systems allow working from almost any location even if you do not have the best internet connection. With Active Sync, you can download files in the background for instant access. You can also upload changes rather than the whole file, allowing for a seamless collaborative experience.
Increased security with hybrid systems.
Our Cyber Security Provider, Sophos, has developed a hybrid system of cloud and on-prem endpoint security that can act as a digital immune system. When the cloud side of the software detects a threat, it can isolate the affected device and limit its access to the rest of the network. This helps prevent the spread and limit further damage. The Sophos system works with other cloud apps including Microsoft 365 to monitor access to different files and systems and to make sure no unwanted intrusions occur.
Cloud Services for Agile Business and products for the future.
At MFTS, one of our most popular phone systems is cloud based, something that is becoming increasingly popular in today's climate. Companies working together, seamless integration between apps and being able to work from any location as if you were in the office, are top of the priority list for organisations right now.

Our managed services:
• Offer clients a full business IT, telephony, mobile and broadband solution with one bill and one point of contact.
• Remote working solutions to ensure your business is ready for anything.
• Provide support in the form of an experienced engineering team.
• Manage WIFI and Network security to give you peace of mind.
• Provide a free audit of your current services.
If you would like to speak to one of us about Cloud Services for Agile Business, please call us on 01892 577 577, or alternatively, send us an email and we will be in touch.  We can explain how we can help your business move forward with the right solution.  We also have a number of free video guides on our YouTube channel such as: A simple guide explaining Microsoft Office 365 for business.