Horizon Collaborate is a hosted PBX with full telephony features.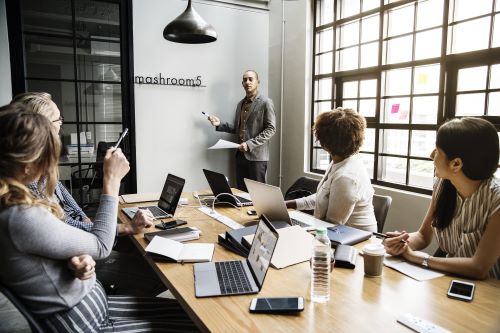 Whether you wish to collaborate more efficiently within your organisation or externally with your customers, Horizon can help. In essence, it offers a fully unified ICT environment with all the benefits that go alongside it.
Hoziron incorporates many features. For instance, these include audio conferencing, web collaboration and video conferencing. In addition, with Horizon, you also get instant messaging, Outlook integration and Presence. As such, Horizon can help streamline your business communications needs. Ultimately, this will improve response time and save you money.
Access business communications and collaboration services from any device and wherever you are.
Fortunately, as a bolt-on to the Horizon telephone system, Collaborate supports all the features and functionality of a hosted PBX. Therefore, with one system, you'll no longer need to have information in numerous places that is difficult to access.
Gain more focus and get more out of your business meetings with Horizon Collaborate.
With meetings taking up precious time, they can be unproductive and costly. Sadly, this means they can lack focus.
Therefore, you can significantly improve the efficiency of meetings by sharing desktop screens and applications. In addition, you can also share attendee lists and allow guests to join and share links too.

Would you like to know more about Horizon Collaborate?

Contact us, or give us a call on 01892 577 577 to discuss. In addition, we would be happy to talk you through it and help you decide whether it's right for your business and how we can support you with it going forward.  We also have a free video here: Horizon for business.
What are the benefits?
Quick and easy setup and installation – avoid expensive start-up costs
Automatic Disaster Recovery – in emergencies, calls can be re-routed to mobiles or other offices without customers knowing
Great for networking multi-site businesses – only need one system for multiple sites
Scalable – easily adjust the number of users without the need to upgrade
Easy to manage – manage functionality settings in-house gives you control and saves time
Future proof – a system that can grow with your business