Over the last twelve months, Virgin Media customers are the most likely to have experienced an issue with their broadband services.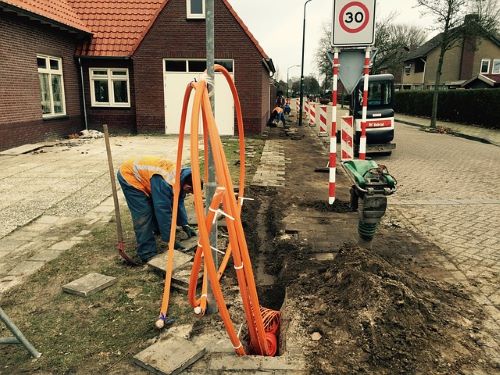 The latest Which? research shows that of all the UK's biggest broadband providers, Virgin Media customers are the most dissatisfied.
Price increases were the biggest complaint among Virgin Media customers, with almost half (45%) of those surveyed saying they'd had an issue with this. The second-biggest problem for Virgin Media customers is router issues, which impacts 21% of customers. One in six customers (16%) revealed they'd been left without an internet connection for hours or even days at a time.
The majority of broadband customers have experienced an issue with their broadband service provider in the past year.
The survey questioned more than 7,000 broadband customers of the 12 biggest providers, on issues such as price increases, slow speeds, connection dropouts and router problems.
While Virgin Media customers were the most likely to say they'd been affected by an issue, the survey revealed 64% of TalkTalk's broadband customers had reported an issue with their service. Talk Talk also fell down on broadband speeds, with 28% experiencing problems in this area.
With Sky, three in five customers (63%) reported an issue with their broadband, whilst one in three said they had been affected by price increases.
Of the 12 providers included in the survey, Zen Internet customers had the fewest complaints about their service, but problems still affected a third of its customers.
81% of respondents had been with their provider for more than two years.
Two years tends to be the minimum contract period, after which time you may end up paying more. According to Ofcom, around nine million broadband customers are collectively overpaying £1bn, with two in five broadband customers who are out of contract being rolled on to a higher tariff without them even realising.
"Year after year customers tell how us how they are suffering with shoddy broadband services, with problems ranging from very slow speeds to price hikes and connection dropouts," said Alex Neill, Which? managing director of home services.
"To make matters worse, it's more than likely that anyone who's been with their provider for 18 months or more is grossly overpaying for their broadband."
As it stands, broadband providers are not obliged to notify customers when their contract is up, which means some risk being moved onto a poorer deal without being aware of it.
A Virgin Media spokesman said: "We were surprised by Which?'s research in light of the fact that Virgin Media had the highest customer satisfaction levels according to Ofcom's latest broadband survey, the gold standard in our industry.
"In addition, in Which?'s most recent broadband customer satisfaction survey, published just last month using the same set of data, we had the highest overall score of the major UK providers. "Over the past year we've invested around £1 billion in our network and upgraded many of our customers to faster broadband while introducing a new top speed of 362Mbps – the fastest widely-available speed in the market.
"As part of the new ASA broadband advertising rules, Virgin Media was the only major provider to have its advertised speeds increased, whereas all our competitors had theirs lowered significantly. "
Reliable business broadband and data line connectivity is essential for your business.
There are numerous ways to get the speed you need to keep your business connected.
If you are unsure which is the best business broadband for your business, MF Telecom Services will talk you through the options available and advise on the most cost-effective choice that will match your business needs and speed requirements.
Find out more about the options available. Contact us, or call 01892 57 577.