Choose your 5G network suppliers carefully, warns UK Government.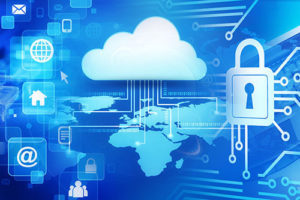 In letters to the UK's major telecoms operators, Matthew Gould, head of digital policy at the Department for Digital, Culture, Media and Sport, and Ciaran Martin, the head of the National Cyber Security Centre, both warn of careful consideration when building up the 5G networks required to take the UK into a new technological and digital age.
As reported in the Financial Times, these concerns were particularly targeted at Chinese operator, Huawei, although the letter didn't mention this company specifically.
The letter said the review aimed to ensure that Britain's "critical national infrastructure remains resilient and secure".
Amid security concerns, there is now speculation Huawei could be excluded as one of the 5G network suppliers, following the company already being blocked by both the US and Australia.
In April, the NCSC warned telecoms companies of the potential "long-term negative effect on the security of the UK" of using China's ZTE as a supplier. This was amid concerns of shortcomings in Huawei's engineering processes that posed security risks to the UK's telecoms networks.
Huawei is seen as a cheaper and more advanced supplier than some of its rivals, according to some experts.
Huawei has already been a core part of the UK telecoms supply chain and there are concerns that non-inclusion of the Chinese operator poses potential delays to the 5G networks roll-out process.
Business telecoms experts and engineers with extensive industry experience and a strong reputation for providing high-quality products and services.
MF Telecom Services is a leading UK business telecoms solutions provider specialising in Telephone Systems, Telephone System Maintenance, Voice Communications, Business Mobiles, Connectivity, and Hosting.
The MF Telecom Services team consists of business telecoms engineers and telecom experts with extensive industry experience and a strong reputation for providing high-quality products and exceptional client service. We pride ourselves on listening to our clients to tailor our services to their business needs. MF Telecom Services offers bespoke services rather than 'off the shelf' packages because we believe every business is different. We will talk you through the options, from business mobile tariffs and telephone add-on services to hosted telephony or a traditional PBX system and connectivity solutions. Whatever your business telecoms needs, We will deliver a telecommunications solution to suit your organisation.  Speak to us about the one bill solution.