Professional, courteous and helpful.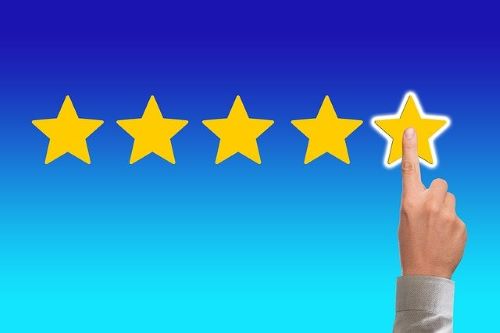 These are just some of the words used to describe MF Telecom Services.  Read the recent MFTS reviews on google.
There is so much information on the internet, sometimes it's hard to know which company to choose, or what product to buy. Reviews can really help with the decision process.
For businesses looking to fulfil their communications' needs, MF Telecom Services (MFTS), can provide it all. Whether it's a new system, or you're moving from a traditional PBX to a hosted solution, the team are there to guide you all the way.
It goes without saying that when it comes to your business communications, a specialist telecoms company, with experienced engineers and telecoms experts can make the difference to your experience.
People choose MFTS for this reason.
Response time, service, help when you need it most and always able to get hold of someone.
These are just a few of the things satisfied customers are saying. They value the importance of a company that cares. A company where you know who you are dealing with and who know you too. A company with dedicated employees who genuinely want to do a great job for you.
Who looks after your business communications?
Do they really look after your interests? Are they there when you need them?
The next time something goes wrong with your phone system, you have no internet and no one can call or email you, ask yourself if you are using the right company. All time spent not being able to communicate, is money lost, business someone else is taking from you, and you don't want that, do you?
Can't fault MF Telecom Services, they have been professional, courteous and most importantly so helpful. Nothing is too much trouble. Highly recommend!
We are a law firm and have recently moved to hosted solutions with MF. They are a young and energetic firm and hungry for work. Their response and support has always been brilliant. Keep it going MF and the market is dearth of good companies like you.
We use MF Telecoms for our business Avantee Logistics . We find them very helpful and local. And if you have a problem it easy to get hold of them unlike many Telecoms Company's i have used in the past. And reduced our phone bills dramatically. We would highly recommend.
Great group of guys, always on the end of a phone to sort any day to day issues. Really happy with the service!!
Ben and his team are very accommodating, we have been happy with the service they provide. We enjoy working with a local Kent company and it Is a must, specially when we need to arrange an emergency engineer visit. Highly recommend
Absolutely fantastic company to work with. Knowledgeable and helpful when needed!
Contact us, or call 01892 577 577 today.