Jersey, the largest of the Channel Islands, has just completed the rollout of its full-fibre network to 40,000 homes and business premises.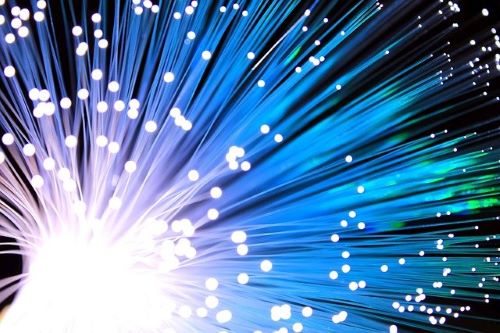 This makes Jersey the first jurisdiction in the world to provide fibre-to-the-home for 100% of broadband users.
Jersey Telecom (JT), owned by the Jersey Government, first made the decision back in 2011 to spend £50m on full fibre.
Viewing it as a long-term investment, JT claims the cost to roll out the service to each home is £1,300 and that this will take eight or nine years to recoup.
Installation for every home is free, however, the price for home users is around £40 per month for broadband and line rental.
Unlike the UK, there is no alternative for users, as the copper cables are being retired, meaning a cheaper, slower connection is not even an option. In the UK, most people buying fibre broadband are actually getting fibre to the street-side cabinet, with their connection coming down a copper cable for the last stretch to their home.
The move to ultrafast broadband has meant laying fibre-optic cables up every country lane, every residential street, even across the causeway to the historic Elizabeth Castle just off the coast at St Helier.
How is it helping?
The Beaulieu Catholic School for girls used to have hundreds of computers connected to the internet via ethernet cables. Now, a fast wi-fi network handles everything – meaning a big saving on equipment.
"Everything's faster, simpler and cheaper," says assistant headteacher Rory Steel.
The school has given all of its students connected devices such as Chromebooks and put all of its lessons in the cloud, so that teaching material and homework can be accessed as easily at home as in the classroom.
The UK government promised to build the best superfast broadband in Europe. However, just 5% of homes can get ultrafast broadband and it will take years of work and billions of pounds worth of investment to reach the entire population.
It is estimated the average cost per home to install fibre across every part of the UK could be as much as £2,500.
"We are now building a nationwide full-fibre broadband network for a Britain that is fit for the future," a Department for Digital, Culture, Media and Sport official said.
UK officials will be looking to Jersey to find out how it is done.
MF Telecom Services is a leading UK business telecoms solutions provider specialising in Telephone Systems, Voice Solutions, Business Mobiles, Connectivity, Maintenance and Hosting. MF Telecom Services is a responsive company who listen to our clients so we can tailor our services to your business needs. We don't believe in 'off the shelf' call packages, as every business is different. You may make the majority of your calls locally or nationally, to mobiles or even internationally. You may prefer hosted telephony solutions as opposed to a traditional PBX system.
Whatever your business telecoms needs, MF Telecom Services will deliver a telecommunications solution to suit your business needs.
Categories: Connectivity, Telecoms News, Telecom Services