We may be preparing for 5G, with superfast broadband in our cities, but what about our road network? The UK still has over 49,000 miles of road with little or no mobile signal.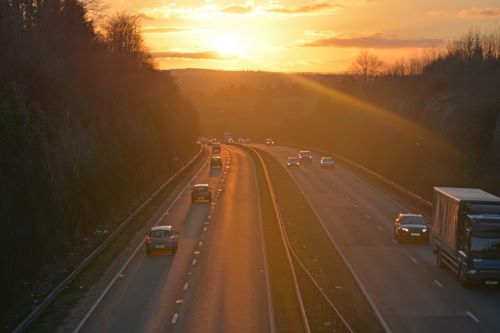 According to the RAC Foundation, the UK has around 5,500 miles of road (2%) where travellers are unable to receive a mobile signal from any of the big four mobile networks.
The research discovered 44,368 miles of road with only partial voice coverage (18% of all UK roads), these roads only able to receive a mobile signal from some, but not all of the main providers.
In terms of 4G, just 51% of UK were covered and there were a staggering 66,619 miles of roads only able to receive a 3G signal from some operators, not all.
What does this mean for the UK's road users?
Poor mobile signal on our road networks can cause navigational problems, particularly as most people now use Sat Navs.
Calling for help in an emergency or in the even of a breakdown relies on a present mobile signal.
Connectivity problems can be an issue for passengers trying to connect a device for use during a journey.
Overall, the research found 90 local authorities with one or more stretches of road affected by no voice signal available.
Among the worst covered local authorities discovered were:
Highland (910 miles of road with no voice coverage)
Powys (411 miles)
Argyll & Bute (388 miles)
Cumbria (296 miles)
Dumfries & Galloway (266 miles)
North Yorkshire (219 miles)
Gwynedd (213 miles)
Na h-Eileanan Siar (207 miles)
Scottish Borders (192 miles)
Devon (190 miles)
Steve Gooding, Director of the RAC Foundation, said:
"The good news is that mobile coverage has improved a great deal across our road network. On our motorways, which carry around a fifth of all traffic, every mile should now have voice and basic data coverage plus a 4G signal for all but a couple of miles.
As rapidly as the technology has advanced, so too have our expectations of enjoying uninterrupted connectivity.
Hopes are high that autonomous and connected vehicles will make our roads safer and help cut congestion, but that is dependent on those vehicles being able to communicate with each other and the infrastructure around them. This analysis shows that there is still work to be done to make constant and comprehensive coverage a reality."
This RAC Foundation research is a stark reminder that in the UK's race to be a world leader in future technology and 5G, we mustn't neglect the nation's highways.
Bespoke business mobile phone solutions to suit your business needs
Travelling and working on the go is an accepted part of working life. Business mobiles are crucial to keep you connected with colleagues and clients.
The right business mobile solution can also divert calls to a mobile phone when you are out of the office or as part of your disaster recovery plan.
MF Telecom Services works with leading mobile networks to ensure we have access to the best deals available with coverage in the right areas for you. We also analyse your mobile usage to ensure you have the best tariff for your business requirements.
Find out more about the options available for your business mobile solutions. Contact us, or call now on 01892 577 577.