Telephone system maintenance & support from fully accredited phone engineers.
Experienced business phone engineers you can you rely on for Telephone system maintenance and support.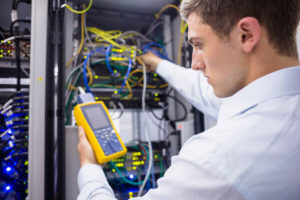 MF Telecom Services provide fully bespoke and independent UK business telephone system maintenance and support with an in-house team of fully qualified phone engineers & experienced telecoms experts.

One-off callouts
If you have a fault on your business phone system and you do not have a maintenance package, call us on 01892 577 577. MF Telecom Services offers technical support and emergency fault fixing and diagnosis.
Moving office?
If you are moving offices and want to take your phone with you, we can help. Our qualified engineers will come to your office, remove your current system; and within a certain geographical range, re-install the system at your new premises.

Bespoke business phone system maintenance and service contracts

Do you have a business phone system maintenance agreement, back-up plan or business continuity solution? If not, have you considered what you would do in the event of your system or lines going down?
MF Telecom Services offer UK businesses cost-effective telephone system maintenance packages that will enable them to get their critical telecommunications system up and running should something go wrong.
We can support many legacy or manufacturer-discontinued models from manufacturers such as NEC, Siemens, Unify, Mitel, Avaya, Nortel, Polycom, Meridian, Aastra, Alcatel / Lucent, and Ericsson.

With a maintenance agreement, you can keep your PBX or VoIP system in an optimal condition for as long as you need it. Regular maintenance and attention can help to extend the life of your business telephone system, which in turn can save you money and keep your business working for you.
Benefits of a telephone system maintenance package with MF Telecom Services include:
Keep your business operational and avoid downtime.
Choose from our bronze, silver or gold level of care.
Nationwide coverage.
365 days support (where available).
Qualified engineers with regular, up-to-date training.
Accredited partners of NEC and Siemens/Unify.
Software Support.
Programming.
System installation.
Handset supply.
Dedicated Account Manager.
Support for legacy and manufacturer discontinued equipment.
More than 17 years of telecoms industry experience.
Annual PBX or VoIP system health check/service as part of the package.

Contact
If you would like to find out more about how MF Telecom Services can provide telephone system maintenance for your company, please send an email or call 01892 577 577.  Or if you need some guidance on upgrading your business phone system, please view our free video guide: What is VoIP for business?