Refurbing your workspace? Make MFTS part of your project.
You've just refurbished your office, got new furniture, under-floor lugs for your brand-new computers…
What about network cabling for your computer, broadband or telephone? A costly mistake made by many, not running telecoms cabling at the point of refurbishment means further expense when you move in.  It can also mean ugly trunking on your newly painted walls.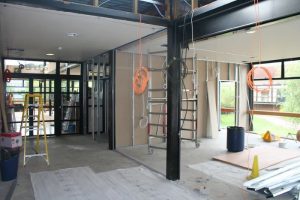 Recently, a company contacted us about this. They had completed renovations on their office space, but hadn't taken into account the infrastructure needed for their IT and telecoms. To do this after they had already completed work meant extra time and cost.  As well as effectively undoing the work that had just been finished.
The qualified project managers at MF Telecom Services can integrate the necessary infrastructure into your project.  This will ensure you are ready for business when you move in.
We will supply professional and qualified engineers to ensure everything is in place and working from day one.
Contact us, or call 01892 577 577 to speak to us directly if you are refurbing your workspace.
Why you should choose MFTS?  You can get similar products and services elsewhere, but what you won't get is a qualified engineer at the end of the phone available to speak to directly. You won't get an operations team that can quickly and effectively take action when you need them. You won't get the assurance that your business is in good hands.