If you think you've received a phishing email, you should report it to the NCSC and mark it as "Phishing" on your email security. You can forward suspicious emails to report@phishing.gov.uk so that the National Cyber Security Centre (NCSC) can investigate it.
Suspicious means anything asking for private information such as bank details or passwords, and anything asking you to download an attachment etc.
You can also forward suspicious text messages (known as Smishing) to 7726. It doesn't cost anything to do this.
Here are some useful links to the National Cyber Security Centre website to help with Phishing email reporting:
National Cyber Security Centre: Reporting Phishing
Gov UK Website: Report suspicious emails and websites
Why bother reporting Phishing emails?
Think of it as your civic duty. Not only could it help reduce the amount of scam emails you receive, but it will also potentially help others from facing the same type of scam. Additionally, in doing so, you'll make yourself a tougher target for scammers, which means you're less likely to be bothered by them going forward.
It won't cost you anything to report phishing emails and texts and it means the NCSC can investigate and remove the scam emails and/or websites.
220,000 scam websites were removed by the NCSC as of March 2023. We can all do our bit to help.
Contact us about your Business Cyber Security
Email security and Microsoft 365
Microsoft 365 is number one in terms of the best business productivity suite on offer. Born out of the emergence of remote working, cloud computing and digital communications, MS 365 supports over 340 million users.
As popular as Microsoft 365 is with its business users, cybercriminals favour it too. In fact, it is the top target for cyber-attacks, according to Vade. The challenge is, staying on top of this ever-increasing threat.
Relying on MS 365's in-built security could leave you vulnerable. For an added layer of security, you should also look to invest in a third-party solution.
Email is the main thing you should be aware of when it comes to security when using MS 365.
The built-in email security of Microsoft 365 is EOP (Exchange Online Protection). This will filter spam, bulk email and known phishing and malware threats. However, it does not scan for threats post-delivery and it won't detect virtual-machine malware. Furthermore, the more sophisticated cyber criminals become, the harder it is to spot a scam from a genuine email.
For this reason, staff members need to always to vigilant and should receive basic training on what to look out for.
Third-party security can add extra layers that will go some way to protecting your business and mitigate your risk.
Phishing is a very real threat and can be costly for businesses. The more you know about it, the better off you will be.
See our free video guide to Phishing here. 
If you need help with Phishing email reporting or have any questions regarding business email security, please contact us today.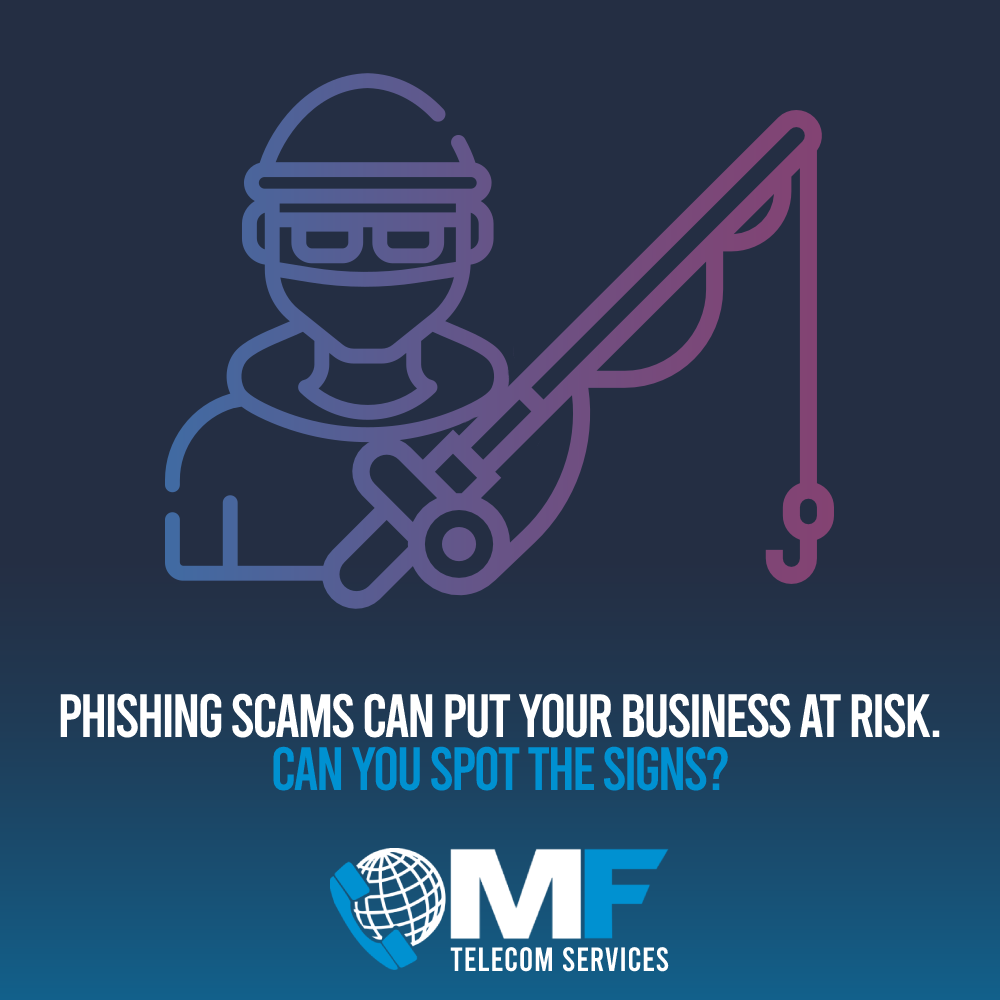 If your business needs IT support, talk to us today.