New Managing Director at MF Telecom Services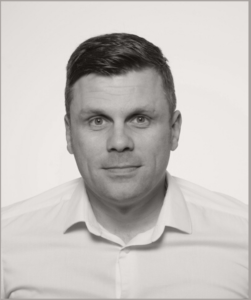 Congratulations go to Ben Capas who has recently been appointed as Managing Director of MF Telecom Services.
Ben is customer focused. He has a wealth of experience supporting customers through the network upgrades process, whether this is in IT or telecoms, or both.
With particular focus given to customers' requirements, Ben is keen that he and his team take extra time and care to look after customers. This runs from initial contact right through to after-care support.
The team places particular importance on giving all the relevant information to customers at every stage of the process. In doing so, customers can make an informed decision when it comes to their business communications. Ben believes strongly in the power of making real connections and forging lasting relationships.
"My colleagues and I support customers in their decision-making process. We guide them through each step, so they are able to make the appropriate changes to their IT or Telecoms infrastructure. By offering a fully managed services, we take the pressure off them."

"I'm looking forward to the future at MFTS and supporting our customers alongside my colleagues in our close-knit team. We are also expanding our service desk team to further support our growing customer base."
As Managing Director, Ben will continue to foster this ethos of customer care within the company.
Ben's promotion to Managing Directors comes after having the most successful year yet in the company's history, despite the challenges brought by the COVID-19 pandemic. This is a well-deserved appointment. With the recent promotions within the team, as well as new additions, MFTS can look forward to seeing this growth continue under Ben's leadership.
If you would like to find out how we could help your business with IT and telecoms solutions, please contact us. You can also call us on 01892 577 577. You can also connect with Ben on LinkedIn.