The UK's overall top performing mobile operator is EE, however mobile network performance varies depending on whereabouts in the UK you live.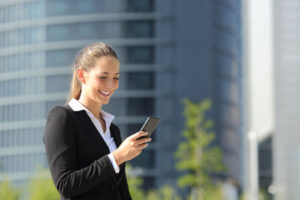 Results of the RootMetrics 1H 2017 report
RootMetrics is an independent mobile analytics firm that measures mobile network performance and offers insights into the consumer mobile experience.
This latest report provides consumers with a complete picture of the current mobile landscape in the UK. Collecting 600,000 samples and driving over 21,000 miles, RootMetrics conducted tests around the clock at 628 indoor locations and also whilst on the road. This was in order to replicate consumer mobile experience across the whole of the UK.
The results show a different overall winner in three of the four countries, with EE overall mobile network performer in England, Vodafone in Northern Ireland and Three in Scotland.
In England, EE came out top for mobile performance, network speed and data performance. Vodafone was found to be the most reliable network in Northern Ireland and outright winner for call performance, whilst Three is the top operator in Scotland and Wales and the most reliable for both these countries, as well as in England.
Nation-by-nation, England leads in 4G availability, followed by Northern Ireland, Scotland then Wales.
England – EE (91%), Vodafone (83%), O2 (82%), Three (69%)
Northern Ireland – EE (90%), O2 (83%), Vodafone (80%), Three (61%)
Scotland – EE (83%), O2 (80%), Vodafone (76%), Three (59%)
Wales – EE (79%), Vodafone (60%), O2 (60%), (54%)
With EE, 4G is available to its users 90% of the time across the UK, with Vodafone (82%) and O2 (81%) not far behind. Three trails the pack with a 67% success rate on 4G.
"These latest results have really shaken things up and show the increasing competitiveness in the UK, particularly over the last six months," said Scott Stonham, general manager of Europe for RootMetrics. "EE continues to lead the way, but Three and Vodafone are close behind. What is clear is that each operator showed strong performance in at least one particular country, while nobody was able to sweep the board at the four-nations level. UK consumers have strong mobile options depending on how and where they use their devices most."
"To succeed, mobile operators must secure sufficient radio spectrum and invest in the necessary equipment, sites and operational teams to ensure consumers enjoy fast reliable mobile broadband," added Ian Fogg, senior research director for mobile and telecom at IHS Markit. "With new UK spectrum allocations soon to be auctioned in the run up to 5G, these performance results provide a snapshot on the competitive balance between the UK mobile operators now, and highlight which operators most need to acquire new spectrum capacity if they are to be a future mobile performance winner."
MF Telecom Services works with leading mobile providers to ensure you have access to the right coverage and the best deals available for your business needs.
To discuss your business mobile requirements, please call us on 01892 577 577, or send us an email.
Categories: Business Mobile, Connectivity, Telecoms News, Telecom Services