With BT phasing out the UK Public Switched Telephone Network (PSTN) and Integrated Services Digital Network (ISDN) by 2025, SIP trunking will replace traditional phone lines running from a phone system to the national, international and mobile telephone networks.  It's important businesses don't disregard SIP for VoIP.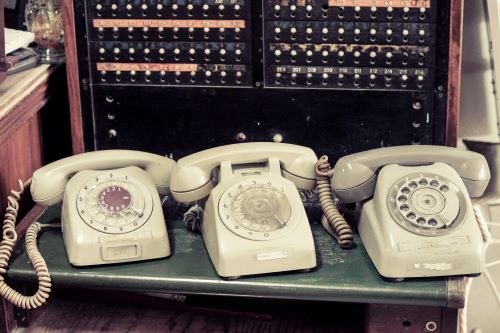 SIP, or Session Initiation Protocol is an IP telephony signalling protocol for VoIP (voice over internet protocol) calls. It supports all the features of traditional telephony, including call transfer, on hold and call forwarding, as well as conference calling between multiple users.
SIP trunk providers work in a similar way to traditional telephony providers in that they lease users a phone number and lines. There are no physical lines to install and maintain and set up and call costs tend to be lower. Connection is via a line used only for SIP trunking, over a dedicated line that carries SIP trunking with other IP traffic, or over the Internet on a virtual private network (VPN).
SIP trunking allows scalability to cater for increased call volumes. You only pay for the lines you need and it is possible to share the capacity across multiple sites. SIP trunking also enables extension of voice over IP (VoIP) telephony beyond an organisation's firewall without the need for an IP-PSTN gateway. It is becoming particularly popular among businesses adopting flexible working options.
So why is the growth of SIP trunk sales so slow?
Among large-scale enterprises and SMB's, the worldwide SIP trunk market is strong. However, in the UK, this is not the case.
Speculation is that the PSTN and ISDN phase-out is too far in advance to have an impact on the current market. In Europe, some countries have already made the switch and the move towards this has been much more rapid. This has had a greater impact on the uptake of SIP trunking.
In the UK, however, the focus for many providers is on VoIP, where there are over 90 hosted telephony providers, as oppose to only a handful of SIP ones.
Does SIP have a future?
Many agree SIP does have its place moving forward. Although transferring systems across to a hosted solution may seem like the obvious choice, for many organisations this simply isn't practical.
Where there is existing infrastructure in place i.e. a physical PBX telephone system, moving to a hosted system doesn't necessarily fit with the existing business model.
SIP provides a half-way house. It seamlessly fits into the existing call-handling software and PBX system and it gives users the option of cost-savings on calls, as well as the security benefits that are not necessarily possible with a hosted system.
It also negates the need to replace existing infrastructure and allows for multiple solutions to work together. In essence, SIP can offer the same functionality as hosted, but without the need to change what you already have.
If you would like to learn more about what SIP can offer your business as an alternative to ISDN, call us on 01892 577 577. Alternatively, you can send us an email.
MF Telecom Services is a leading UK business telecoms solutions provider specialising in Telephone Systems, Telephone System Maintenance, Voice Communications, Business Mobiles, Connectivity and Hosting.