MF Telecom Services is a leading UK business telecoms solutions provider. The team of business telecoms experts and engineers has extensive industry experience and a strong reputation for providing high quality products and services.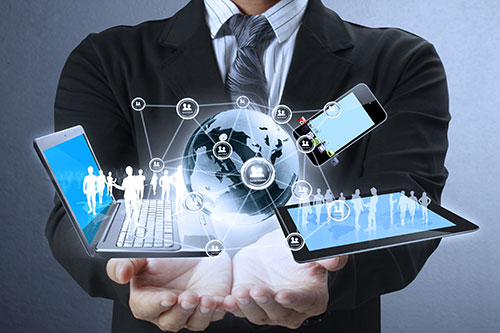 Telephone Systems
MF Telecom Services do not sell on brand or price, and will only offer you the best solution that is right for your business. Working alongside world leading manufacturers, we are fully accredited by Unify (formerly Siemens) and NEC. This enables us to install, maintain and support your telephone systems and business telecommunications using our own in-house resources.
Voice Solutions
Typically a third cheaper than BT, we will tailor a package for you based on what you use most – be that international calls, calls to mobiles or something else. Choose to have your phone lines and calls with us for the ease of one bill and one support team.
Business Mobiles
MF Telecom Services works with leading mobile networks to ensure we have access to the best deals available with coverage in the right areas for you. We also analyse your mobile usage to ensure you have the best tariff for your business mobile requirements.
Business Broadband Connectivity
There are a number of ways to get the speed you need to keep your business connected. If you are unsure which is the best business broadband for your business, MF Telecom Services will talk you through the options available, advising on the most cost-effective choice that will match your business needs and speed requirements.
Business IT Support and Maintenance
Are you looking for professional outsourced IT support services?  We offer business IT support across the UK.  We can also support many legacy, or manufacturer discontinued phone system models, avoiding the need to replace a whole telephone system before you need to; and our annual PBX or VoIP system health check with help to keep your telecommunication solution in optimal condition.
Every business needs a communications and IT solution that is scalable, cost effective, reliable, disaster proof and future proof. Voice over Internet Protocol (VoIP) will provide your business with all of this.
As a subsidiary of MF Communications, which was established in 2000, MF Telecom Services has grown into a successful limited company in its own right. The team has managed to maintain the ethos of excellent client service and quality products and services, combined with exceptional team morale, which have been the foundation of the business for 17 years.
With its head office in Tunbridge Wells, MF Telecom Services has offices in London, Sussex and Scotland.
Call 01892 577 577 or contact us for more information.