Business SIM Only O2 contracts are one of the best all-around business mobile phone deals available due to their massive 99% coverage and great international roaming pricing. Out of all the mobile operators in the UK, they're one of the most secure and awarded networks out there.
Why choose a business SIM Only contract
If your staff can continue using existing mobile phones that you have already paid for, or you just want to buy a mobile phone outright to avoid financing costs from the operators, SIM-only deals are a great option.
O2 SIM only contracts offer:
The cheapest deals available
Flexible contract lengths
You can choose from a range of usage plans
Upgrade to a different or newer phone at any time
Environmental benefits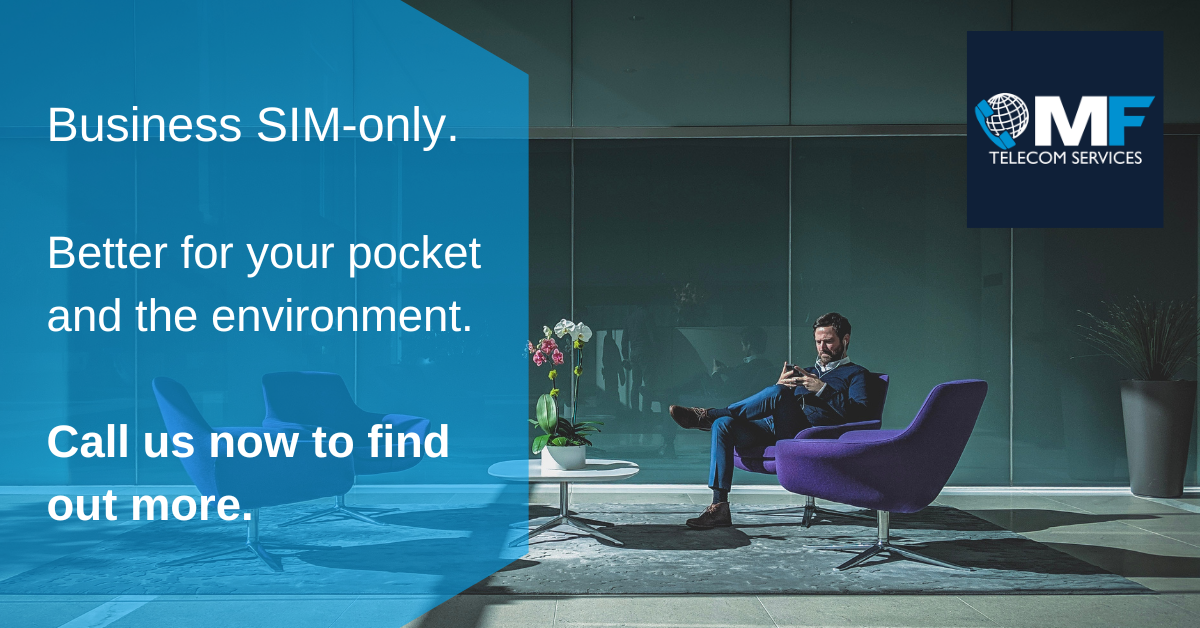 Contact us about your Business Mobile Solutions today!
It's simple to change to a business SIM only O2 contract as we move your number for you, making it hassle-free. You can choose a new or replacement mobile phone at any point, so it's super flexible. You just continue to use your existing phone, but change the SIM card. A SIM-only deal gives you data, minutes and texts, just like a regular mobile phone contract. However, as you are only paying for texts, data and calls, and not an expensive new phone, they are the cheapest deals out there, saving your business money.
Business SIM Only deals keep your business costs down and are better for the environment.
View our free video guide: Business SIM Only deals – can they save your business money?
If you need more information about business mobile phone options, contact us today.