For businesses to survive, and continue to operate throughout this pandemic, they have needed to adapt and change.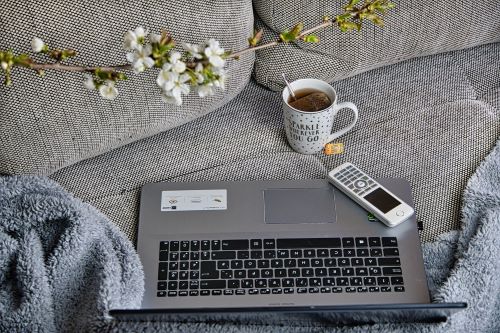 We have been here, since before, and for the duration of this time, offering Work From Anywhere Solutions and support to help businesses manage these changes seamlessly and effectively.  So, in what ways have we been able to help?
One of our customers had its staff working in multiple locations, with calls being diverted from the office to their mobiles. As such, the company found it difficult and time-consuming to change the divert on multiple days when staff were changing shifts.

Our solution was to deploy a cloud-based phone system where the new phone system linked to an app on mobile or tablet devices. The app is networked back to the cloud-based system. This gives a flexible system networked together, but from multiple locations. Now, employees can have their work extension anywhere via their app.

We also set up auto-scheduling for call routing.  This means calls for the main number go to pre-designated staff members without the requirement to call up any supplier and request a divert. In addition, we automated the organisation's set-up to allow employees to work, and manage their inbound calls, seamlessly.
The benefits of flexible working
Being able to work remotely from home without the need for a landline is a huge benefit for this company. In addition, come the cost savings and flexibility. All with no tangible difference to their customers.  Our client said:

"Quick set up and easy system to use. Handled the change over from our old provider and number seamlessly."


Another customer had an unreliable legacy phone system with no options for remote working. Being a hotel, the COVID-19 restrictions meant they had to shut down completely during the lockdown periods. At these times, staff have had no choice but to work from home.
Moving to a cloud-based system
As a solution, we deployed a cloud-based phone system at the hotel, with handsets in key locations. We also ensured each user extension was connected to the remote app. This allowed users to log on to the system via a mobile device, easily and efficiently, whenever needed and from wherever they were working.

The outcome?

For this business, ensuring employees were able to work remotely and with a reliable connection has been vital to the company's continual operation.

"Great service and always ready to help."

Customer service
After receiving poor service from a previous telecoms supplier, a client got in touch with us. They wanted advice on how to use their cloud system more effectively.

Our solution was to bring over their existing cloud-based phone system into our control. In doing so, we streamlined the products and removed any equipment that was on the network but not in use. We also issued remote working apps for staff.  This was so they could receive calls at the weekend without the requirement of a manual divert or having to go physically to the site.

The outcome?

The new router is working well for this company and they can run their organisation much more efficiently.

"MFTS were easy to work with, with good support."
Find out how we can help you with Work From Anywhere Solutions. Email us, or call 01892 577 577 now.  We also have a free video guide called a Mobile Workforce.