The telecoms industry is vast. There are so many companies out there offering cheap products and so-called 'deals' on anything from phone lines to broadband contracts. How then, do you decide which company to trust with your business communications?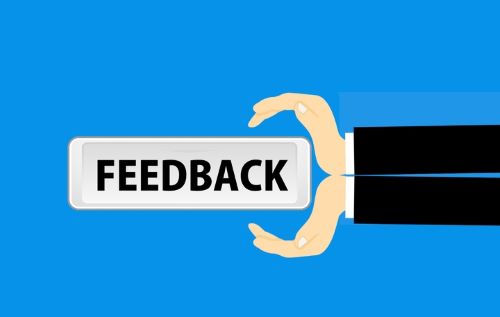 The answer is simple. Look at what other people are saying about that company. Reviews are an important source of information to help you decide whether to go with one company over another and at MF Telecom Services, we are proud to have received consistently high reviews from our customers.

This is, however, what we strive for, as we put customer service at the top of our priority list.

See what some of our customers are saying about us below and on our reviews:
"Having received poor service from various telecoms providers over the years, we never believed that there could be a company out there that actually wants to provide a good service and knew the products they were selling. After engaging with Ben Capas from MF, I instantly felt comfortable with the service they were offering and that they were trustworthy. Over the past 2 years, they have delivered everything promised and although they are growing, they have kept that personal touch often lost by companies expanding. I have been able to maintain a good relationship with them and any problems we have had or changes we have requested, have been dealt with immediately rather than us being placed in a queue."
"The guys have been great at helping me get to grips with the system. Ben has been particularly patient when I've been asking very basic questions!"
"Great team who offer consistently great customer service. I have recommended MF Telecom four times and all the companies have joined and stayed with them. Highly recommended."
"Can't fault MF Telecom Services, they have been professional, courteous and most importantly so helpful. Nothing is too much trouble. Highly recommend!"
"We are a law firm and have recently moved to hosted solutions with MF. They are a young and energetic firm and hungry for work. Their response and support has always been brilliant. Keep it going MF and the market is a dearth of good companies like you. KTS Legal Limited"
"We have dealt with this company for a number of years for our telecom services. They fully understand our company requirements and have always offered us the most economic solution to our telecom needs. Would have no hesitation in recommending this company."
"We use MF Telecoms for our business Avantee Logistics. We find them very helpful and local. And if you have a problem it easy to get hold of them unlike many Telecoms Company's I have used in the past. And reduced our phone bills dramatically. We would highly recommend."
"Quick & easy installation, simple training and always respond immediately to any fault that may occur. Excellent thank you"
"We currently have broadband and phone lines with MF. If there any network issues they are always fast to respond with a swift and non-intrusive fix! A***"
"MF Telecom Services have been our telecom's provider for the past 7 years and we have never looked back. They have also just taken on board the management of our 100 mobiles. They are always proactive and go the extra mile."
"A fantastic company to work with, if you are looking for a communications team to support your business with a clear focus, innovative ideas and detailed data analysis, then I would fully recommend MF Communications"
MF Telecom Services is a leading UK business telecoms solutions provider specialising in Telephone Systems, Voice Solutions, Business Mobiles, Connectivity, Maintenance and Hosting. MF Telecom Services is a responsive company. We listen to our clients so we can tailor our services to suit your business needs.
Find out how we can help you by contacting us by email or calling 01892 577577 to speak to one of our advisers.