On Jan 19, Avaya made an agreement with creditors to restructure its debt after the telecoms giant filed for bankruptcy under chapter 11 of the United States Bankruptcy code.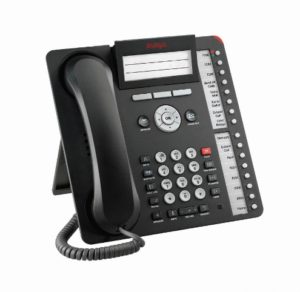 The Santa Clara, California-based company has been burdened by debt stemming from an $8.2 billion buyout in 2007 by private equity firms Silver Lake Partners LP and TPG Capital LP. Expenses of more than $400 million a year has gradually pushed Avaya into losses. Although the company planned to sell its call centre business last year, they were unable to reach a deal with buyout firm Clayton, Dubilier & Rice LLC.
As of September 30th last year, Avaya owed $1.7 billion in pension fees and had accrued about $6.3 billion in dept. In addition, the company's revenue fell to $958 million in the fourth quarter of 2016, down from $1 billion the previous year; a net loss of $750 million for the fiscal year.
A restructuring deal with creditors is set to include a $725 million loan from an affiliate of Citigroup Inc. This would provide Avaya with funding to continue its operations for up to a year during the reorganisation.
According to Avaya this loan is essential to reassure vendors who, through fears about the company's financial health, have been shortening payment periods and reducing credit terms.
The problems at Avaya highlights the challenges faced by telecommunications companies as they move from hardware to software and services.
CEO Kevin Kennedy clearly stated that filing for Chapter 11 will only affect Avaya in the United States. Canadian and other worldwide business interests are not included.
Avaya PBX hardware, parts, systems and telephones from MF Telecoms Services.
MF Telecoms Services supplies a wide range of Avaya spare parts, business phones and systems, such as the Lucent Index and Avaya and Lucent Definity telephone systems. These include manufacturer-discontinued items, fully refurbished and complete with a warranty.
Avaya phones for the Avaya Index and Lucent Index systems include the DT3, DT5, 2010, 2030 and 2050 models. MF Telecoms Services stocks these and various Avaya phones for the Avaya Definity and IP Office systems such as 6408D+, 6416D+M, 6424D+M, 8410D, 2420 and 4621.
In addition to business telephones, MF Telecoms Services can supply Avaya Definity, IP Office and Index telephones systems and a range of spares and accessories. For more information about Avaya hardware products, both new and legacy, contact a specialist telecoms advisor at MF Telecoms Services.