As an NEC partner, MF Telecoms Services provides maintenance and support for NEC systems.
This includes both new and legacy NEC telephone systems. In addition, we can also offer one-off callouts or bespoke contracts.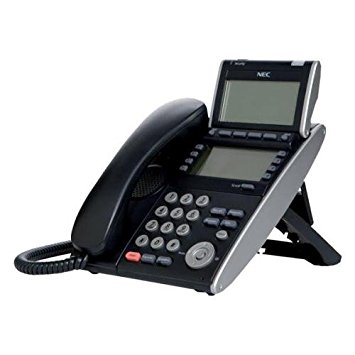 Our qualified telecoms engineers are fully accredited NEC installers and system engineers.  As such, we can provide repairs, maintenance and support for NEC systems on a wide range of models, including:
• NEC SV8100
• NEC SV9100
• NEC SL1100
• NEC SL2100
• NEC XN120
• NEC UNIVERGE 3C
What does Maintenance and support for NEC systems involve?
MF Telecom Services offers UK businesses cost-effective NEC system maintenance packages provided by our in-house team. In doing so, we bring a wealth of telecoms industry knowledge and experience to what we do.

The NEC telephone system maintenance services we offer include:
• Emergency call outs and fault fixing
• Office moves
• Remote working
• New NEC telephone system installation
• Supply of NEC business phones, accessories and parts
• Software Support
• Programming
How to look after NEC systems that are no longer supported by the manufacturer.
MFTS supports many legacy (manufacturer discontinued) NEC models, which means you don't necessarily have to replace your system if you're not yet ready. As such, we can help you keep your NEC system running for as long as you need it. Equally, we will be there to guide you when the time comes to make a change or upgrade.
When relocating, what can you do about IT and telecoms services?
If you're moving offices and want to take your NEC phone system with you, we can help. For instance, our engineers will come to your office, remove your current system and re-install the system at your new premises.
If your NEC telephone system fails and you don't have a maintenance contract, what do you do?
Even if you have a fault on your NEC business phone system and you do not have a maintenance package, don't worry. Call us on 01892 577 577 and we will offer technical support, emergency fault fixing and diagnosis. In addtion, we can help you set up remote working.
Bespoke NEC business phone system maintenance and service contracts.
To avoid the potential loss in business from a system failure, we recommend an ongoing maintenance contract. With an NEC telephone system maintenance package you will get:
• 365-day support (where available)
• Personal Account Manager and support line
• Nationwide engineers
• Support for manufacturer discontinued equipment
• Experienced in providing business telecommunications since 2000
• Once a year system health check
Should you like to find out more about how MF Telecom Services can support your NEC telephone system, please send an email or call 01892 577 577.
If you need any free video user guides, please visit our YouTube channel here.