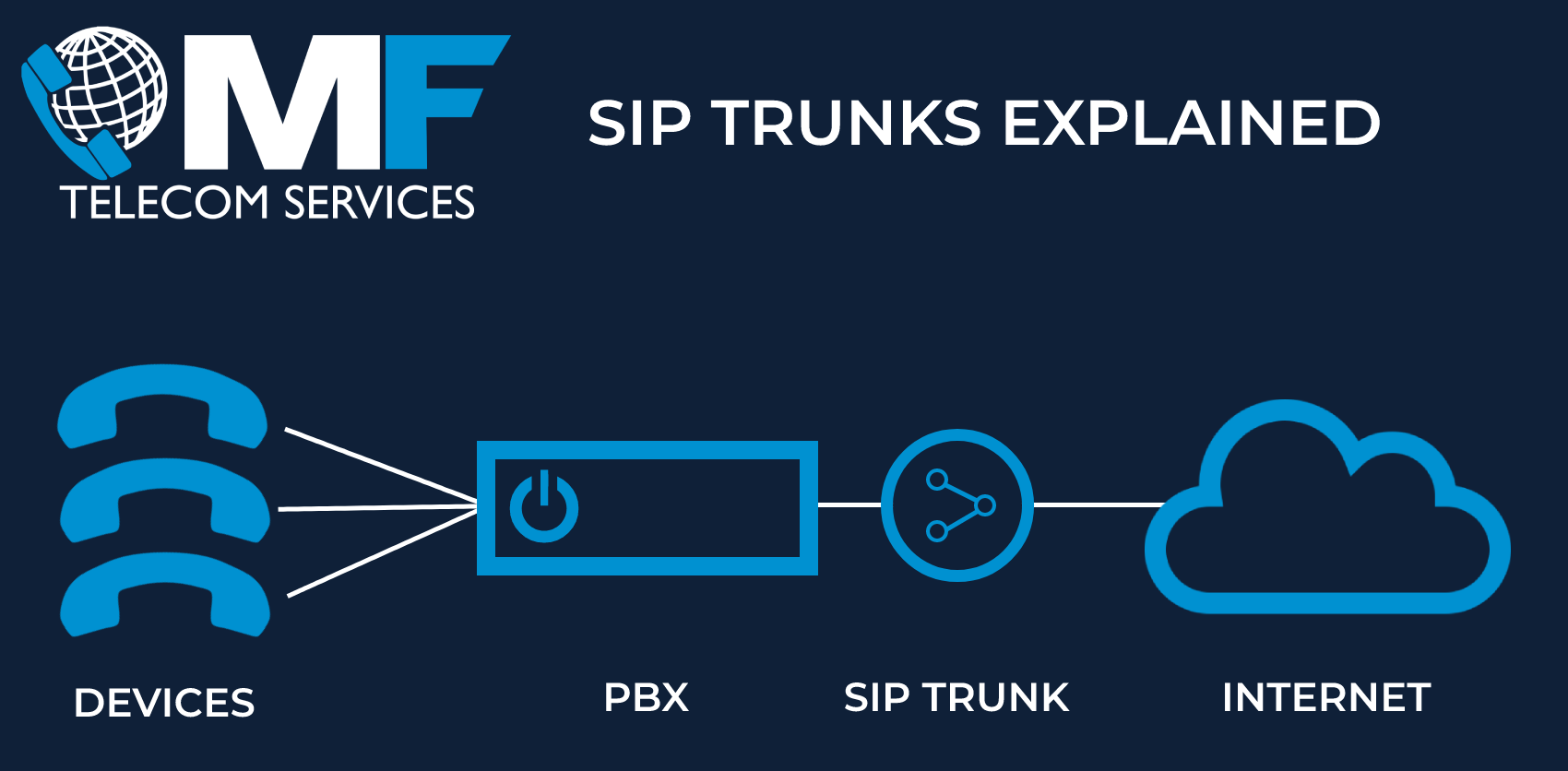 Here is your guide to SIP trunks for business.
Session Initiation Protocol (or SIP) trunks are an ideal go-between for bridging the gap between traditional phone systems and internet-based (VoIP) ones.
You might be used to traditional ISDN phone lines, so why change? Well, for a start, you must. In 2025 BT will be switching off all the existing ISDN phone lines, so you won't be able to operate a traditional phone system after this time. That means you'll have to change whether you like it or not, but if you're not ready to jump straight into a VoIP option (Voice over Internet Protocol), a SIP trunk option may be the best for you.
Yes, changing anything is daunting, especially if you're happy with what you're using and don't want to.
SIP trunks offer a cost-effective way to reduce your phone bill and make your business switch-off ready, #BTSwitchOff click for more information. You won't need to replace your existing hardware, yet you'll still get all the benefits of a more modern communications offering. Because of this, they're easy to install.
With a SIP-based system, you'll get the scalability your business needs to grow with you. You'll also get a more secure system that is disaster-proof, giving you peace of mind.
An upgrade to SIP trunks will save you money in the long run. It will also take your business to the next level in terms of communication and collaboration. When you're not relying on ISDN or analogue lines, you'll be more than ready when that switch-over time comes around – and it will come around before you know it.
Making the change will bring all your communication services together so they work seamlessly for all who use them. This supports the modern working practices of flexible and remote working while keeping employees and customers in touch and the business running smoothly.
We have also produced a video in addition to this guide to SIP trunks for business, called SIP trunks explained.  We hope this helps you.
Contact us today for advice or support.
I need help with SIP Trunks for Business