Did you know small businesses are an easy target for cybercriminals?
Cyber attacks on small businesses are rising, but why? Because unfortunately, cyber security for small businesses is limited to non-existent. Many presume they will not fall victim to cybercrime. As such, they don't tend to take the same cyber security precautions as their larger counterparts. For example, by keeping their systems updated and supported and not using outdated software. To this end, cybercriminals see small businesses as low risk for high reward.
In other words, they're more likely to succeed and less likely to be caught. Sadly, ransomware attacks can and do happen to small businesses that have no backup system to recover data if they are attacked. When this happens, their hands are tied and they have no choice but to pay the ransom fee.
Regular reviews of your business cyber security strategy should be carried out.  We can help any UK business do this with a free cyber security health check.  Take advantage of this free service and book yours today.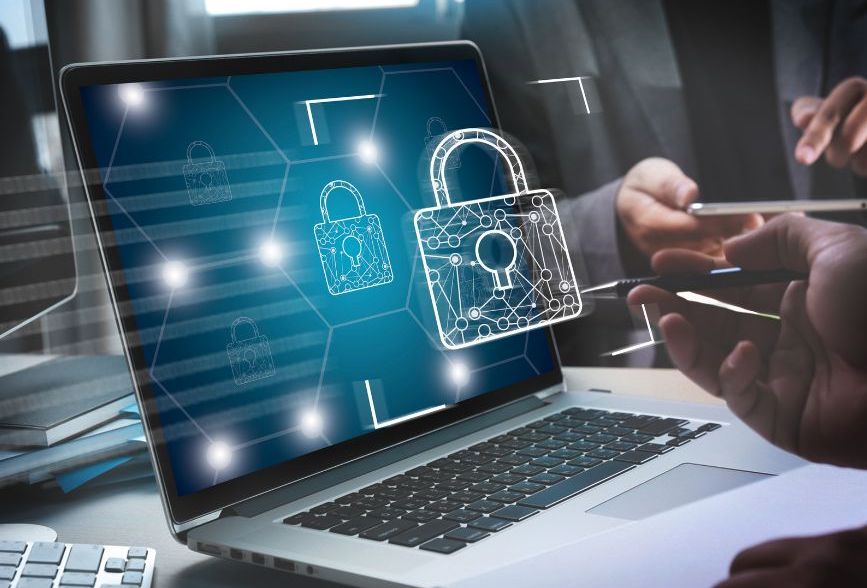 Small business cyber attacks have surged in the last couple of years.
This is down to the change in working practices brought about by the pandemic. Having to suddenly switch to working online due to the lockdowns enforced during this time meant more people working on personal devices. This, combined with limited budgets due to economic constraints, meant small businesses left themselves wide open to data breaches as employees used laptops, tablets and even smartphones to access company records and files.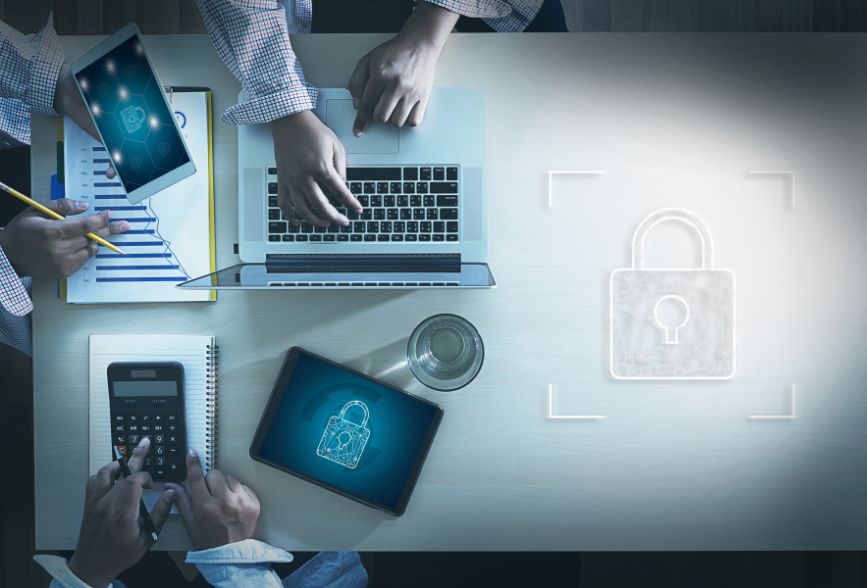 Download our cyber security for guide for small businesses
Cyber attacks on small businesses are three times more likely.
A study found that almost half of all cyber attacks occur against small businesses. Not surprisingly then, small business cyber security is limited, with 47% of organisations with 50 employees or fewer found to be without a budget dedicated to this purpose. Unfortunately, the outcome of falling victim to a cyber attack is grim. Not only does it affect productivity and reputation, but within six months of the attack, 60% of small businesses permanently close their doors.
Your business is not 'too small' to avoid a cyber attack.
Human error is one of the major causes of a data breach, so make sure you educate your employees about the risks. Training staff to spot scams and threats etc. should be part of their ongoing development.
At MFTS, we can help with your security protocol and ongoing support.  We can also help you implement your own cyber security plan for your business.
Why not start with a cyber security health check?
We have a range of free security help guides, please visit our PDF library to view or download.  We also have a free video guide on how to avoid being phished.
Contact us, or call us now on 01892 577 577 to find out how we can help