As an SME, MF Telecom Services prides itself on providing the highest standards of customer service. It's where we stand out against the bigger corporations that often neglect this important area.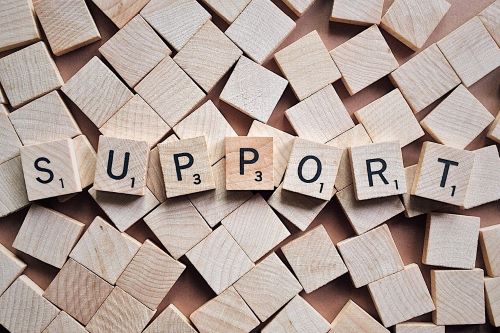 Customers will cease to do business when corporations fail on customer service because:
They do not feel appreciated
They're unable to speak to the right person, or get the answers they need
They experience rude or unhelpful employees
They are passed around to multiple people
They're put on hold for unreasonable lengths of time
As customers ourselves, we've experienced poor customer service and dissatisfaction with large corporations. Just recently, our MD decided to switch to British Gas.  When they moved over his energy supply before the date he had specified, he had such trouble trying to contact them to amend this.  So, he ended up cancelling altogether.
In another incident, an attempt to phone Dartford Council for assistance with a payment, resulted in being re-directed numerous times.  Thanks to an automated voice recognition service that wasn't equipped to understand the caller's voice. When this occurs, the customer is sent round in circles.  It is extremely frustrating and time consuming when all you really want to do is speak to a real person.
As a business, we draw upon these experiences to ensure we continually improve our own customer relations.
Not only do these experiences drive our services, we endeavour to make sure we do not make the same mistakes.  At MFTS we are constantly looking for ways to stay in touch with our customers.  So we can make their experiences with us fluid and memorable, in all the right ways. Many of our customers have come to us having experienced poor customer service elsewhere, often feeling let down and disillusioned. Whilst we have gone out of our way to rectify their situation and ensure they have the right communications to meet their business needs, we have also learned from the issues they have described and made every effort to ensure we don't repeat them in our own services.
The larger corporations, where the first line of contact is often a poorly paid Call Centre operator, often fail when a customer gets in touch with an issue that isn't covered in the script. The problem is, these agents are neither qualified, nor often allowed, to deal with these situations.  The customer is left feeling dissatisfied at best, annoyed or frustrated, at worst.
MF Telecom Services has built its reputation on offering customer satisfaction.
Not only do we have dedicated line managers, we offer after sales support, as well as advice. This could be anything from answering simple user questions, to full system programming services enquiries.
We provide our clients with a combination of online support documents and a full range of business telecoms services, including maintenance and support. Customers can speak directly to any one of us and we will always make time to ensure their experience with us runs smoothly.
It is always our aim to do all we can to offer our assistance with any problems you may encounter.
"How refreshing to work with everyone at MF Telecom. We have only recently changed supply to MF and the complete experience of sales, setup and support has been smooth and honest. Thank you.  Highly recommended."
"Recently moved Lines and Calls along with PBX support to MF and it has been a smooth ride since. Having dealt with many suppliers in the past who only want to blame Openreach, MF have been completely professional and transparent at the same time providing the additional support which help keeps the business running efficiently."
"Having received poor service from various telecoms providers over the years, we never believed that there could be a company out there that actually wants to provide a good service and knew the products they were selling.  After engaging with Ben Capas from MF, I instantly felt comfortable with the service they were offering and that they were trustworthy.  Over the past 2 years, they have delivered everything promised and although they are growing, they have kept that personal touch often lost by companies expanding.  I have been able to maintain a good relationship with them.  Any problems we have had or changes we have requested, have been dealt with immediately rather than us being placed in a queue."
We are always happy to talk to you. Please call us on 01892 577577 to discuss your business communications needs. Alternatively, you can contact us via our website.  If corporations fail on customer service, you have better options.  View our customer service video here.