Fibre Vouchers to help with cost of full fibre broadband for consumers and small businesses.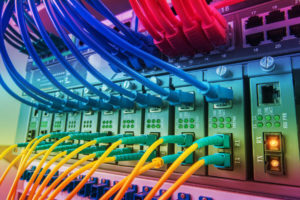 Under the Nationwide Gigabit Broadband Voucher Scheme (GBVS), the Government has made £67 million available to help with the costs of connecting to 'full fibre' broadband. These available funds will be converted into vouchers and used to support the cost of eligible fibre broadband connections. Consumers who register with the scheme can expect to receive up to £500 in vouchers, whilst small businesses are eligible for up to £3000.
The criteria for eligibility include:
An individual applying for funding must be part of a local community group scheme
The local community group scheme must include a small business
Residents and small businesses taking part, jointly, in a group scheme, can pool their vouchers, however, the total value of these vouchers must be greater than the value if those taken by the individual residents
The government has said it aims to make full fibre available to at least 10 million homes and businesses by 2022.
"We're backing Britain's small businesses by investing £67 million to bring full-fibre broadband to more businesses up and down the country," said UK Chancellor of the Exchequer, Philip Hammond. "This means faster, more reliable broadband access as we build the digital infrastructure we need to make our economy fit for the future."
"Small businesses are the backbone of the British economy and now they can turbo-charge their connectivity with gigabit speeds," said DCMS Secretary of State, Matt Hancock. "By building a full fibre future for Britain we are laying the foundations for a digital infrastructure capable of delivering today what the next generation will need tomorrow."
The Nationwide Gigabit Broadband Voucher Scheme is part of a wider scheme that has seen more than £200 million invested into full fibre networks.