A little bit of maintenance and support can go a long way to extending the life of your business telephone system. Which means you don't have to waste money on replacing it too soon, or lose business when you lose contact with your customers.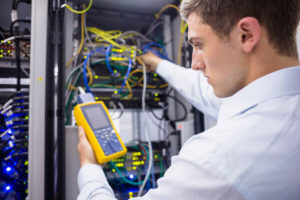 What you can do about extending the life of your telephone system:
Get a complete system health check – an engineer can check your equipment, ensure there is no wastage and make sure the system is running at optimum levels
Order replacement parts – if equipment breaks, replace one item and not the whole system. Even if your system is no longer manufactured, MF Telecom Services can source many new and remanufactured parts
Get regular updates and upgrades – software updates can help fix old issues
Use qualified engineers – sometimes it is better to use qualified telephone engineers who know the best ways to improve and repair systems, rather than trying to do it yourself
Don't ignore problems – if something is running slow, is broken or there appears to be a technical glitch, getting it fixed should help the efficiency of the whole system
Get a maintenance support package – you can get all of the above and more as part of a support contract which will give peace of mind should something go wrong
MF Telecom Services provides telephone system maintenance and support for business telephone systems by major manufacturers such as NEC, Siemens and Unify, Ericsson, Aastra, Nortel, Avaya and Mitel.
Regular PBX telephone system maintenance will help extend the life of your current system.
We can assist you with upgrading your system, either through hardware or software updates.
We provide fully refurbished parts and additional handsets.
Peace of mind with a business telephone system maintenance support package
PBX telephone system maintenance can include regular check-ups or a one-off call out. If you are moving offices, there is no reason why you should not take your old system with you. We have qualified engineers who can assist you with all you need to maintain your system, including finding and dealing with faults. If you experience a sudden crash to your system, our engineers are able to come to you to carry out any emergency repairs.
MF Telecom Services provides different levels of business phone system support depending on your business needs. With more than 15 years of professional experience, we can offer software support, programming, installation, handset supply, support for equipment no longer manufactured, yearly system check-ups and disaster recovery solutions.
In addition to this you will receive 365 day support (where available), a personal account manager and nationwide engineers.
Traditional PBX telephone systems have proven themselves reliable, having been around for a long time. In an unreliable economy, organisations are hesitant to change, preferring instead to pay for PBX telephone system maintenance to keep their current business communications running for as long as possible. As the saying goes, 'if it isn't broken, why fix it?' And the advantages of using a system that is reliable and secure often goes above making a complete change.
If you are thinking of an upgrade, view our free video: What is VoIP for business
Contact us
To discuss extending the life of your telephone system or request a quote, please send an email or call 01892 577 577.