We recently completed an NEC DECT upgrade for a customer. (NEC SV9100 DECT Mobility)
They had been using an NEC SV9100 system but wanted to upgrade so that they could operate DECT phones. This would give their employees more mobility, and the freedom to move around on site, rather than only relying on desk phones.  If you need NEC SV9100 DECT mobility on your system, please contact us.
Having this flexibility means your employees can more easily keep in touch with each other as well as your customers. It helps increase productivity and efficiency.
The DECT Mobility phones from NEC we supplied along with the upgrade make a smart addition to the company's existing tech. Wouldn't you agree?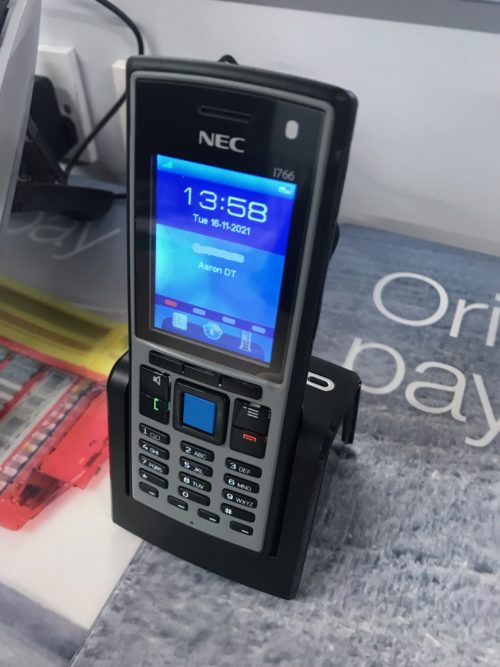 Please contact us or call 01892 577 577 if you would like to discuss an NEC SV9100 DECT mobility upgrade or require support for your NEC SV9100 system.
Our experienced and fully qualified NEC telephone engineers deliver NEC phone system support, repairs, phone system maintenance and management.
As an NEC partner, we provide telephone system maintenance contracts and one-off call outs for new and legacy NEC telephone systems that have been discontinued or are no longer supported by the manufacturer.
Many phone systems are moving to the cloud. Hybrid systems such as those offered by NEC, allow you to use smart phone apps to take calls on-the-go.
At MFTS, we can modify your existing system so that it can be used for mobile. This will allow you to keep using your old system with the advantage of lower costs.
What happens if your NEC telephone system fails and you don't have a maintenance contract?
If you have a fault on your NEC business phone system and you do not have a maintenance package, we can still help. Call us on 01892 577 577.  We will be able to offer technical support, emergency fault fixing and diagnosis as well as setting up remote working.