As a small business or start-up, choosing the right telecommunications set-up is one of the most important decisions you will make.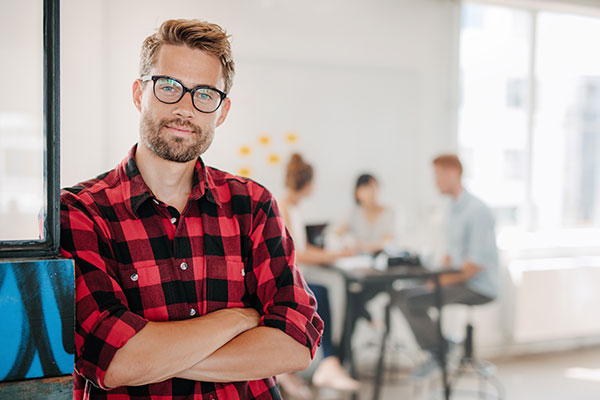 What business communications you will need?
The days where business IT and telecommunications worked separately from one another are long behind us. Established businesses have found themselves dealing with a number of different bills from telecoms and IT suppliers each month, due to having built up their communications solutions over a number of years.
Why go to different suppliers for your business communications  and IT when you can get everything you need from one company?
MF Telecoms Services can provide you with telecommunications  and IT solutions for your small business or start up. Get it right from the start by taking sound advice from the experts; experts who've been in the telecoms industry for over 15 years.
Let's look at it another way. One day you have a problem, but you're not sure if it's the phone lines or the phone system? Perhaps it's the phones themselves, or maybe there's a fault with the internet connection.
When you have a number of different suppliers, each dealing with one aspect of your business IT and telecommunications, who do you call to fix the problem? More importantly, will they take responsibility for it?
In our experience, it's when things go wrong that business truly begin to realise how difficult and frustrating it can be to have so many suppliers responsible for their telecommunications. By this point, they find themselves unable to get through to their customers and vice versa, and this is not good for business.
MF Telecoms Services don't want you to get in to this situation.
Here's how we can help you:
With account managers who are also experienced and trained telecoms engineers, you can be assured of always having an expert at the end of the line.
By bringing all your business communications and IT support together under one bill, not only is this easier for you, it can save you money.
Our advisers will help you choose the business communications tools you need to take your organisation forward. This includes a business phone system, leased lines, high speed broadband and business mobile solutions.
Choosing a business telephone system for your small business or start-up
A traditional PBX telephone system requires considerable investment, but fortunately, there are other, more affordable, solutions. This includes a fully hosted VoIP phone system. VoIP allows users to take full advantage of a range of features traditionally found on a PBX system. This includes call transfer, forwarding and hold, call conferencing, mobile office, for example. There are many benefits of Hosted VoIP. These include:
Cost effective
Free calls between users of the hosted platform
Easy & quick to set up and install
Peace of mind with Automatic Disaster Recovery – in emergencies, calls can be re-routed to mobiles or other offices without customers knowing
Great for networking for multi-site businesses
With a VoIP phone systems, users can call other VoIP users, a landline or even a mobile
Business telephone lines
Line rental through MF Telecoms Services can save you on average, 30% against standard BT rates. In addition, we can provide you with analogue lines, ISDN2, ISDN30 or leased lines.
What are leased lines?
Leased lines connect two ports via dedicated fibre optic cables, without the need for a telephone number. They provide a simple, reliable and secure solution for internet VPN, private networks or for connecting two geographically separate areas. They can be used as a direct connection to the internet and will act as a dedicated connection with no shared bandwidth.
Why have leased lines for your business?
Internet access is critical to your business
You need constant high capacity internet access or a managed IP VPN
You require good control over your network traffic and performance planning
You would like to benefit from cheaper business calls using VoIP service telephony
Uncontended products
Fixed SLAs
Business broadband
MF Telecoms Services provides cost effective business broadband packages that your business can tailor to suit its needs. This allows the business the flexibility to grow.
What you can expect from a business broadband package with MF Telecoms Services:
Business broadband delivered via various suppliers
Range of routers available
Freedom to increase business broadband as required (fibre where available)
All unlimited
Integrated billing with your fixed line service
Business mobile services
With office phone systems connected to smartphones, tablets, laptops or desktop computers, wherever there is a Wi-Fi connection, people can get on with their work. In addition to dealing with emails and logging on to view and change files, it is also possible to divert calls to your business mobiles wherever you. This means you will never need to miss an important call and by doing so, reduce the risk of losing custom when you are not sitting at your desk.
A business mobile contract with MF Telecoms Services will give you:
Business mobile contracts – using O2, Vodafone or Three
Business broadband services
Voicemail
Auto attendant
Non-Geographic Numbers (NGNs)
SIP Trunks
Hosted telephony
With a complete range of business mobiles and mobile business telecommunications products on the O2 and Vodafone network, we can provide:
Latest handsets through leasing
SIM only deals
Tablets
Integrated billing with your fixed line service
Cheaper tariffs
12 month or 24 month contract
SIM cards for mobile broadband (tablets etc)
Mobile Dongle (for laptop data use)
Mi-fi device (wifi through SIM card and dongle device)
MF Telecom Services recognise no two businesses are the same, and as such offer the flexibility to tailor their solutions to take into account both the short and the longer term.
You will find on offer a complete range of packages to cover all your business telecommunications' needs. As a specialist business telecoms company, experienced advisers are on hand to guide you through the decision-making process. With continual support, advice and telephone system maintenance as you need it, you will never be on your own; and if you find yourself in an unfortunate situation, a 24/7 fault line exists to help you.
Contact us
For more information or to discuss choosing the right telecommunications setup, email us or call 01892 577 577.  Or visit our LinkedIn page here.