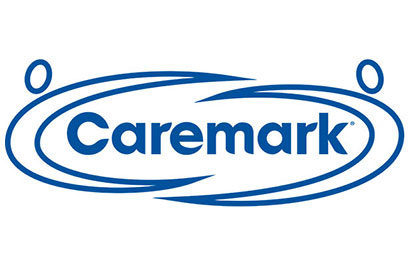 Caremark – home care provider offering domiciliary care
What our customer says
"We chose MF as our supplier as they are a local business. They have been responsive and quick to resolve issues and everything works well. The overall experience has been good and I would happily recommend them to others."
Martin Steyn, Managing Director, Caremark
The Requirements
Caremark is a home care provider. As such, it offers domiciliary care, personal support, home help and companionship services.
Caremark were opening a new franchise in West Kent. In light of this, the new team needed a cost-effective telecommunication solution. In particular, one that would allow them to start small, but would expand as they grew.
The Solution
MF Telecom Services installed a Voice over Internet Protocol (VoIP) system and Fibre (FTTC) broadband via a converged circuit. VoIP is a low cost option for small businesses that need a scalable platform. You can add lines or remove them as the business changes. Ultimately, fibre is a business-grade broadband solution that offers better speeds and reliability than ADSL. In addition, it is suitable for companies who do not yet need the more expensive options.
The converged circuit allowed the VoIP system and Fibre broadband to be separate, so as to increase the reliability of the service.
Our service
MF Telecom Services discussed the available options and advised on the best route for the local Caremark team. Following this, the engineers managed the supply and installation of the VoIP and Fibre broadband package. In addition, they set up the converged circuit. This engineering support added an additional, valuable resource with specialist knowledge to the Caremark team. Thus allowing them to concentrate on setting up their business.
MF Telecom Services continues to provide VoIP lines and calls and Fibre broadband services.
To find out more about MF Telecom Services, including our telephone systems, installation and telephone system maintenance solutions

What our customer says
"Our telecommunication systems are vital to our business and we have chosen a fully managed service and maintenance support contract to ensure we can always be in contact with our customers. We have had a really good experience with the MF team and chose their maintenance package because of their service and specialist LG/ Ericsson engineers."
Jarvis Investment Management
Jarvis Investment Management offers stockbroking and administration services
The Requirements
Jarvis Investment Management Ltd offers a wide range of stockbroking and administration services and solutions.
Following a review of Jarvis's current telephone system and with changes to current legislation, the company needed to have a more resilient disaster recovery plan. This was so that they had a backup in case their main head office system failed.
The Solution
MF Telecom Services recommended the LG/Ericsson IPEC. This would allow them to have a full suite of telephony products, including Wallboard, ACD Agents, Call Recording, Call reporting, Softphone's as well as IP Handsets. The secondary site would have its own system allowing transfer of all licences from the Head Office in case of a major outage. Ultimately, this would allow them to be up and working in hours rather than days.
Our service
MF Telecom Services provided a welcome efficient, reliable and friendly service. The engineering team managed the whole process, making sure the customer had no down time. This took away the stress and time required to oversee a project like this.
MF Telecom Services continues to provide phone lines and calls and telephone system maintenance support.
Find out more
To find out more about MF Telecom Services, including our business telephone systems, phone lines and calls, and telephone system maintenance support, email us today or call  01892 577 577 and speak with one of our business telecommunications experts.