MF Telecom Services is a leading UK business telecoms solutions provider specialising in: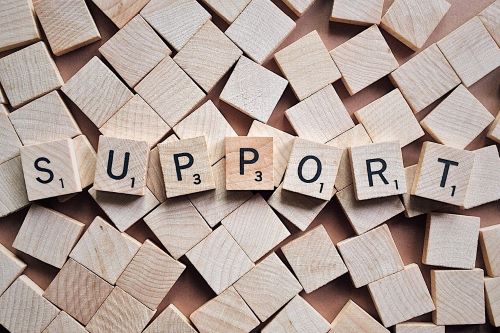 Voice Solutions
Connectivity
Maintenance
The team at MF Telecom Services are highly trained specialists, who between them hold a wealth of qualifications.
Not only this, they have the interpersonal skills to go with these qualifications, boasting a 99% customer retention rate.
Ben Capas, Director:
Prince 2 Foundation and Practitioner
NEC SV8100 Sales Training
NEC SV9100 Sales Training
NEC 3C Sales Training
Gamma – Horizon Technical Training
Effective management training
Yan Handwerg, Director:
Gamma – Horizon Technical Training
NEC SV8100 Sales Training
NEC SV9100 Sales Training
NEC 3C Sales Training
Martyn Bristow, Lead Engineer:
NEC Univerge SV9100 – Foundation Course
NEC Univerge SV9100 – IP & SIP Configuration
NEC Univerge SV9100 MyCalls – Basic and Call manager
NEC Univerge SV9100 MyCalls – Call Recorder
NEC Univerge SV9100 MyCalls – Desktop, Console, Presence and IM
NEC SL1100 Basic CBT
Gamma – Horizon Technical Training
Unify Sales Specialist for OpenScape Business WBT
Dave Snelling, Engineer
Gamma – Horizon Technical Training
What our customers say
"Our shop which housed our aging phone system was being re-developed. It made sense to upgrade and switch to SIP trunks and move the system over to our head office all at the same time. Thanks to Ben and the rest of the team for putting together a reliable solution and within a quick time frame."
Martell's Removals
"Our telecommunication systems are vital to our business and we have chosen a fully managed service and maintenance support contract to ensure we can always be in contact with our customers. We have had a really good experience with the MF team and chose their maintenance package because of their service and specialist Siemens engineers."
Jarvis Investment Management
"We chose MF as our supplier as they are a local business. They have been responsive and quick to resolve issues and everything works well. The overall experience has been good and I would happily recommend them to others."
Martin Steyn, Managing Director, Caremark (Tunbridge Wells, Tonbridge & Malling)
"I had a problem with my telephone system that I could not fix and was missing vital calls and potential business. So I was recommended by a friend to contact Yan at MF who specialises with line connections and system installations. Yan was prompt to reply and locate the issue which turned out to be a hosted solution that didn't work. He recommended a Hipath system which was installed quickly and programmed to how I needed it. We now also use MF for our landlines which works out cost effective and suits our needs. We recently moved locations and because we had a maintenance package with MF, we were able to relocate and reinstall with no problems. This prompted us to change our mobile network, which Yan was able to tailor to our requirements. A big thank you to Yan and MF for their assistance and great product knowledge to make the systems work to our benefit and at a cost effective price"
Brian Smith, Director, iKhofi
"Due to a change in ownership we needed to migrate all existing telephone numbers from one supplier to another. We wanted not only a smooth transition but a platform that was easy for our staff to use as well as a partner that would manage our migration and on-going support requirements. The MF team handled it superbly. They understood our requirements and fully managed the install, set up and programming process for us. In reality, little input was needed from us which saved us time and just made life a little simpler. We now have a fully hosted solution with on-going support from MF and we are very happy with how it has been implemented. With a 3-year contract, we had high expectations from our supplier, which they fully delivered on. I would highly recommend MF to other businesses."
Alex King, Executive Director, SPF Private Clients Ltd
"We have had an amazing experience with MF. I chose them after a long, detailed and very helpful conversation with Ben Capas. It was a smooth installation with no issues and the customer service is great – they are always on hand to help and guide us through every process. I would recommend them to other companies".
Abbie Ogunjobi, Invest Africa
Find out more
To find out more about MF Telecom Services, including our maintenance, installation and broadband connectivity solutions, call 01892 577 577 or email us today.