Which? research suggests broadband providers failing to be upfront with potential customers.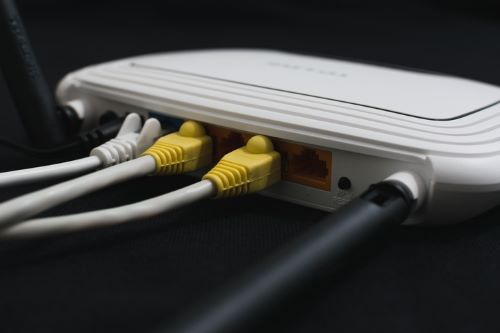 In a mystery shopping exercise, Which? found some of the UK's biggest broadband providers are inadequately informing customers about the speeds they are likely to receive when buying a new broadband deal.
Which? checked to see if broadband providers were meeting the current Ofcom guidelines, as well as showing they were prepared for the new requirements as set out in the code of practice due to be introduced by Ofcom next year.
The research recorded whether sales agents gave the information in accordance with recommendations set out by the current Ofcom Code of Practice, without being asked for it. In addition, Which? assessed whether broadband providers gave out information designed to make speeds even clearer to the consumer.
Overall, Which? found broadband providers gave the information as required under the current code less than half (47%) of the time. This includes estimated home speeds and an explanation that speeds can vary according to the network capacity and number of subscribers using the service.
TalkTalk advisers were found to give information about estimated speeds 5 times out of 12, with no advice given about speed variation in any of the 12 calls.
Vodafone finished second bottom, with EE Broadband one place above. Both companies have signed up to the new code, which is voluntary, yet Vodafone only provided information about estimated speeds 7 times out of 12. EE provided this information 8 times and neither provider gave advice about the factors that can influence broadband speeds.
Ofcom announced earlier this year there will be tougher requirements for providers introduced in its new Code of Practice. Ofcom expects those signing up to the code to provide minimum guaranteed speeds upfront, along with details about speeds people can expect at peak times.
Alex Neill, Which? managing director of home products and services, said:
"Having a clear idea of what speeds you can expect from a broadband deal before you sign up is your right, but our research shows that providers have a long way to go to meet their customers' expectations.
"We support Ofcom's action to strengthen the Code and providers need to play their part and implement the new rules quickly and update their advice as soon as they can so that customers have a clearer picture about what they're getting."
The MF Telecom Services team consists of business telecoms engineers and telecom experts with extensive industry experience and a strong reputation for providing high quality products and exceptional client service. We pride ourselves on listening to our clients to tailor our services to your business needs. MF Telecom Services prefers to offer bespoke services over 'off the shelf' packages, as every business is different. We will talk you through your options, from business mobile tariffs and telephone add-on services to hosted telephony or a traditional PBX system and connectivity solutions. Whatever your business telecoms needs, MF Telecom Services will deliver a telecommunications solution to suit your organisation.
Contact us, or call 01892 577 577.